Steve Greaves
Artist News 2006-2014
Art News items appear in chronological order - newest first.
For more frequent and informal updates please see my Art Blog:
Steve Greaves Artist's Blog / Diary
Flitterbat - The Video Game
My new video game "Flitterbat" features a bat character who flies around a
cave collecting a variety of exotic bugs. The game features hand-drawn art.
Be the Flitterbat! - Catch The Bugs! Avoid The Rocks!
Visit the new website here:
or click the image below to play the Free-To-Play Pre-Release Demo!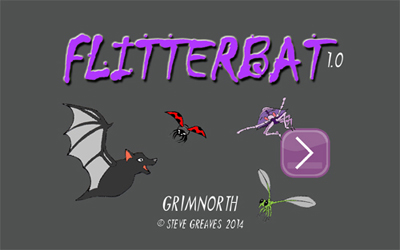 Photos Published in The Birds of Ireland
A number of my bird photos have been published in "The Birds of Ireland -
A Field Guide" including Bittern, Red Kite, Buzzard and Quail.
You can check it out here on Amazon:
NEW! Steve Greaves
Snail Postcard on Ebay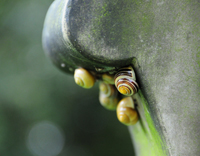 White Lipped Banded Snail
(Cepaea hortensis)
Photo by Steve Greaves.
Steve Greaves on Twitter - @SteveGreavesArt
I have just created a Twitter account mainly to publicise a new video game
project I am working on but will will also be giving out art and photography
info including exhibition dates.

Follow Steve Greaves on Twitter - @SteveGreavesArt
Steve Greaves Art Paintings Prints Ebay Shop Now Open!

I now have an official eBay shop!
You can browse, purchase and bid on a selection of Original Paintings,
Prints, Postcards and Greetings Cards.
Click on the Sign Up button in the shop to receive regular newsletters
detailing the release of new artwork and special offers.

1. Steve Greaves Items Now For Sale/Auction on EBAY
I have started to list a few items on internet auction site EBAY.
You can bid on my Limited Edition Prints and Postcards, and other odds
and ends including this rare hand-made pin badge / button badge featuring my
watercolour painting of a young Bornean Orangutan; This is one of only six
prototypes of a fundraising badge for BOS, the Borneo Orangutan Society.
The badge is initialled and dated by myself on the back in permanent marker.
All bids start low with no reserves and free postage.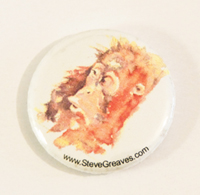 Other items will be added on a regular basis so do keep checking back.
Please add this to your favourites!
---
2. Steve Greaves New Postcards on Amazon
My Whitby Abbey and Trafalgar Square, London Postcards are now
available on Amazon.
They are glossy approx A6 size and the first of many to be published in 2011.
There are less than 100 currently available.
Why not start your collection now?
Whitby Abbey
Postcard
Trafalgar Square
London Postcard
Peregrine Falcon and Blackbird Signed Limited Edition
Bird Prints on Amazon
Two of my Limited Edition Bird Prints are now available to purchase via
Amazon who are storing the prints and dealing with orders, postage and
packaging. The prints can be exported to several countries within the EU.
If you live outside the EU or wish to purchase direct from the artist please
read the alternative ordering details on the Prints page of this website.
The signed and numbered prints are limited to only 500 copies worldwide.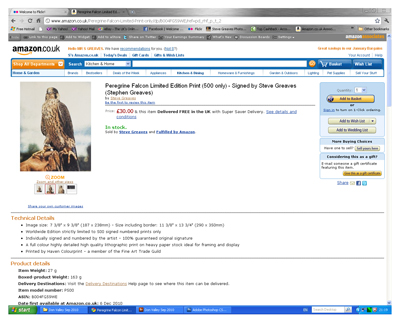 Peregrine Falcon Limited Edition Fine Art Print
Blackbird Limited Edition Fine Art Print
Other images are in the process of being reproduced as
Limited Edition Fine Art Giclee prints and will be available soon...
Watch this space!
Steve Greaves Bonsai Photo Print at AllPosters.com
One of my Bonsai Tree Photos is now available to buy from AllPosters.com.
The Japanese Black Pine (Pinus Thunbergii) Bonsai Tree photo/poster is
professionally to a very high quality and is available as a Giclee print, a Photo-
graphic Print, a Premium Photographic Print or a Stretched Canvas Print.
AllPosters offer a mounting and framing service for their prints.
Steve Greaves Bonsai Tree Print at AllPosters.com
Tree Sparrow Photo Published in Italian Bird Book.
One of my bird photos has just been published in an Italian bird book.
Tree Sparrow (Passer montanus) in the rain at The Butterfly House, Sheffield.
The book is Monitoraggio Dell' Avifauna Umbra (2000-2005) which is a 390 page
A4 size book written completely in Italian and full of interesting graphs and diagrams.
Authors: Francesco Velatta, Giuseppina Lombardi, Umberto Sergiacomi, Paulo Viali.
I don't read Italian but I guess the book is a report of population distribution, and
movement of the birds of the Umbra region of Italy.
ISBN 88-904627-1-9
---
Steve Greaves Collaboration with Qoro
American print company Qoro have contacted me with a request to publish
some of my paintings as limited edition prints. Qoro produce reproductions
for the Wyeth family of painters (Andrew Wyeth, Jamie Wyeth, N.C. Wyeth)
along with other big names such as Winslow Homer and Edward Hopper.
They also work alongside a number of American museums and galleries.
It has been several years since any quality prints have been made of my
paintings and after checking Qoro's info pack which arrived this morning I feel
we can do business and a series of new prints should be available soon.
Qoro brand giclee prints are of the highest quality and are almost
indistinguishable from the original artwork. They are extremely fade resistant
and damp proof. Qoro prints will be replaced free of charge if they become
damaged for any reason.
Here's a link to their website:
Watch this space!
---
More Steve Greaves Photos on Getty Images
25 of my photos are now available to license exclusively through Getty Images.
These include birds, animals and bonsai trees.
Here is an example:
Cheetah (Acinonyx jubatus) peering around a tree trunk.
My photos are part of the Getty Images Flickr Collection.
Here is a link to my full set:
Steve Greaves Getty Images on Flickr
3 Photos Published in AVA Academia Architecture Book
Swiss book publisher of art and architecture AVA Academia Publishing
have used three of my photos of Magna, the groundbreaking Science museum
in Rotherham, South Yorkshire in their Interior Architecture book titled:
Basics Interior Architecture: Elements / Objects written by Graeme Booker
and Sally Stone. RRP £17.95.
The finished book looks superb and I am pleased to be associated this high
quality project.
Water Pavilion From Raised Walkway, Magna Science Adventure Centre, Rotherham.
You can get your copy of the book from Amazon
by following this secure link:
...and here's a link to the AVA Academia website:
Steve Greaves joins Getty Images
Earlier this year Flickr (Yahoo photo-sharing site) joined forces with American
stock photography giant Getty Images. A number of photographers were
chosen by Getty Images to submit photos to the new Getty Images Flickr
Collection. I was lucky enough to be chosen and have successfully submitted
19 photos of subjects such as birds, animals and bonsai trees. These are now
available to license exclusively through Getty Images.
Young Barn Swallow (Hirundo rustica) being fed by its parent In flight.
Photo by Steve Greaves
AVA Publishing
Two of my photos are to be published by Swiss publisher AVA Publishing in
one of their educational architecture books called 'Elements + Objects' which
is be published in August 2009. The two photos are of Magna Science
Adventure Centre in Rotherham, South Yorkshire. The authors are Graeme
Brooker and Sally Stone.
Here's a link to AVA Publishing website:
I will add the images here shortly, meanwhile you can check them out in my
Magna Photo Set on Flickr:
Water Pavilion at Magna Science Adventure Centre.
Photo by Steve Greaves
BBC Wales Nature Photo Of The Week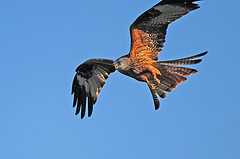 One of my Red Kite photos has been chosen as the BBC Wales Nature
Photo Of The Week and currently has a place on the front page of their
wildlife and nature based website.
Click on the Red Kite photo to visit the BBC Wales Nature website.
Rotherham Open Art Show 2008
Rotherham Art Gallery
I have had two Paintings accepted into the Rotherham Open Art Show 2008.
They are David Beckham Keyring / Keychain and Rutt Moose.
Both are Photorealism Toy Paintings: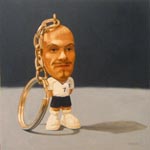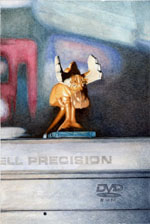 Rutt Moose - Watercolour Toy Painting
Exhibition runs from 12th July to 6th September 2008 at:
Rotherham Art Gallery
Central Library and Arts Centre
Walker Place
Rotherham
South Yorkshire S65 1JH
Tel: 01709 336633
Email: cliftonparkmuseum@rotherham.gov.uk
Steve Greaves Photos on Flickr
I just opened an account on Flickr, the Photo sharing site and started to
upload some of my Photo collection. So far I have added a few bird Photos and
some photos taken on a trip to Paris. I plan to add many more sets of Photos
over the next few months whenever I have a few minutes to spare...
Here's a link to my photographs on Flickr:
http://www.flickr.com/photos/stevegreaves/
South Yorkshire Open Art Exhibition 2008
The Cooper Gallery, Barnsley, South Yorkshire
I have had two Paintings accepted into this year's South Yorkshire Open
Art Exhibition. They are:
Rutt Moose Tankersley
The Exhibition is held at The Cooper Gallery, Barnsley
The dates are:
Friday 25 April - Friday 13 June.
Contact the Cooper Gallery:
Tel: 01226 242905
Painting Nature Exhibition - The Bridge Gallery, Llandeilo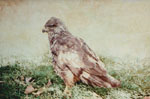 My Oil Painting of a welsh Common Buzzard will be on display at The
Bridge Gallery in Llandeilo, South Wales in their "Painting Nature" exhibition
which opens on Monday March 31st. The exhibition will include predominantly
Wildlife Paintings but also Landscapes and Seascapes.
Here are their contact details:
The Bridge Gallery
133 Rhosmaen Street
Llandeilo
Carmarthenshire SA19 6EN
01558 822183
Borneo Orangutan Survival (BOS) Charity Art Auction

I have been approached by the charity Borneo Orangutan Survival (BOS
UK) with a request to donate some prints of my Orangutan Watercolour
Painting to be auctioned at Otterburn Hall, Newcastle, and another venue
in London at the end of November 2007, with dates to be announced.
I will be donating a number of signed prints of the Orangutan Watercolour
along with some Signed Greetings Cards and maybe also button badges.
More details will be posted as they become available.
You can check out the Borneo Orangutan Survival (BOS UK) website at:
http://www.savetheorangutan.org.uk
Lupus Charity Art Auction / Wine Tasting
I was contacted on 4 April by the Charity Organisation Lupus International
in California USA requesting me to donate a piece of Artwork to be auctioned
for Charity at their forthcoming Savor The Night event.

The Original Painting to be auctioned is: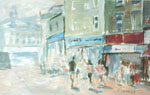 New Street, Barnsley - Acrylic Painting
Impressionism Style Townscape / Landscape Painting.
Plus I will also be sending a few Limited Edition Prints
Details of the event are as follows:
Date: Thurs May 3, 2007
Time: 7.00pm
Location: Summit House Restaurant, 2000 East Bastanchury Road,
Fullerton, CA 92835
Lupus is an incurable Autoimmune Disease.
For more details about the event or about Lupus see their website:
or contact: (888) 532-2322
Allposters Art Prints & Posters Affiliation
Steve Greaves Photorealism Paintings is now affiliated to Allposters.com.
Links and banners will be added throughout the site allowing you
to purchase Posters and Prints from your favourite Artists. Their
product range is huge and includes a large selection of prints of
Photorealism painters such as Richard Estes and Charles Bell.
Click on the banners or use the Allposters search boxes
to find Posters and Prints by specific Artists and Art Movements.
Click Here Photorealism Art Prints
to see their Photorealism Page.
---
Free Limited Edition Prints!
If you are quick you still can get a free Steve Greaves
Limited Edition Print worth £25 by doing any of the following:
1. Buy a Limited Edition Print and get one FREE.
2: Buy an Original Artwork and get a FREE Limited Edition Print.
3. Email or write saying why you think you should receive a FREE Print -
The most creative answer will win you a print of your choice!
(one winner per month)
Don't forget to add your postal details. I Want A Free Print
Privacy:
Your details will be kept private and will not be passed on to other parties.
Offers Still Applies - while stocks last - or until further notice.
(NB. This offer has now ended).
Steve Greaves.com Mailing List
You can now join the Steve Greaves Mailing List where
you will receive the latest news about New Paintings and Exhibitions
via email and/or post.
You may also receive Free Promotional Items such as Posters, Badges
and Cards. Join the Mailing List
Privacy:
Your details will be kept private and not passed onto any other parties.
You can of course un-subscribe at any time.
Google Maps
Google Maps have been added to the site in the North Yorkshire
and South Yorkshire Landscape Paintings sections to give viewers
an idea of the places which have been used as inspiration for Paintings.
The Google Maps are interactive:
Just click and drag on the maps to see the surrounding areas.
There is a choice of Map, Satellite View or a combination of both.
Lincoln Now magazine article

A review of Steve Greaves Photorealism Paintings - Artwork
and Website from the December edition of Lincoln Now Magazine.

Read more - Steve Greaves Photorealism Paintings review
Safe and Fast Online Purchasing
Facilities have been added to the website giving buyers the option
to make fast and safe online purchases using a Credit Card or PayPal.
SteveGreaves is a Verified PayPal seller.
Now available to purchase by Credit Card or PayPal:
Original Artwork Limited Edition Prints
Into The Wind

A book by Tashi Thondup.
Illustrations & photos by Steve Greaves.
The Buddhist teacher, author and musician, Tashi Thondup
passed away on 3 October 2006. We were great friends and
as a tribute to him and his teachings his book Into The Wind
will be published for the first time on this website.
If you are a publisher who is interested in publishing this work
in book form please get in touch.
Association with Amazon
SteveGreaves.com has become an Associate of Amazon.
A number of adverts have been added to the site which are particularly
relevant to the Artwork and the accompanying text.
Clicking on the ads will take you to the relevant page on Amazon
where you can find out more about the products displayed, along
with purchasing details.
Forthcoming Art Exhibition
An Exhibition of my Paintings is planned to take place
in the cafe area of the Cooper Gallery, Barnsley.
Details and dates to be announced.
Barnsley Chronicle Review of Paintings
A review of the Steve Greaves Photorealism Paintings
website appeared in the Barnsley Chronicle.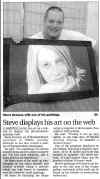 Read more - Steve Greaves Photorealism Paintings Review
South Yorkshire Open Art Exhibition 2006
Three of my Paintings shown on this website were exhibited at the
South Yorkshire Open Art Exhibition held at the Cooper Gallery, Barnsley.
Carly New Street, Barnsley Ryedale, Mauve
The Art South Yorkshire Open Exhibition 2006 ran from 29 April to 3 June.