Rutt Moose
Photorealism Toy Painting
By Steve Greaves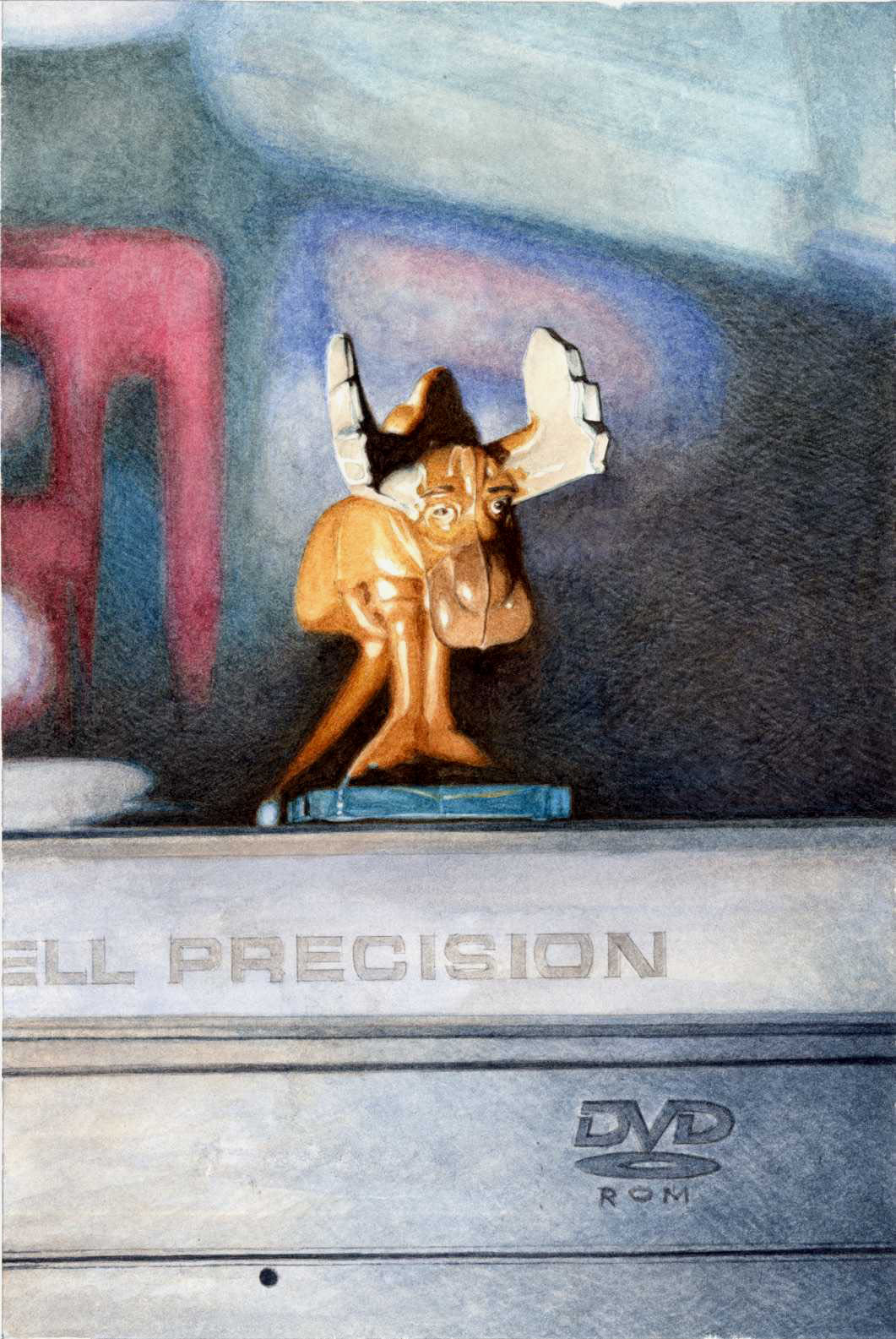 Watercolour on Paper Photorealism Toy Painting 2008
7 x 10.5 ins
NEW!
Rutt Moose
Toy Painting
Postcard
Mini Art Print
Rutt the Moose from Disney's animated film Brother Bear.
A watercolour painting of a plastic toy moose given away
free in a promotional pack of Nestle breakfast cereal.
Rutt Moose stands on top of my Dell computer in work and the word
"precision" appears in the painting in large letters underneath the
moose.
Rutt and Tuke are the two moose brothers who act as a
comedy duo narration team in the Disney Film Brother Bear.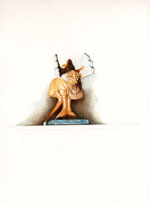 How Rutt Moose Watercolour Photorealism Toy Painting was created -
coming soon...
Here is the Brother Bear movie on DVD:
Disney's
Brother Bear DVD
Disney's
Brother Bear
& The Wild DVD