Carly, Portrait of an Art Student
Photorealism Painting by Steve Greaves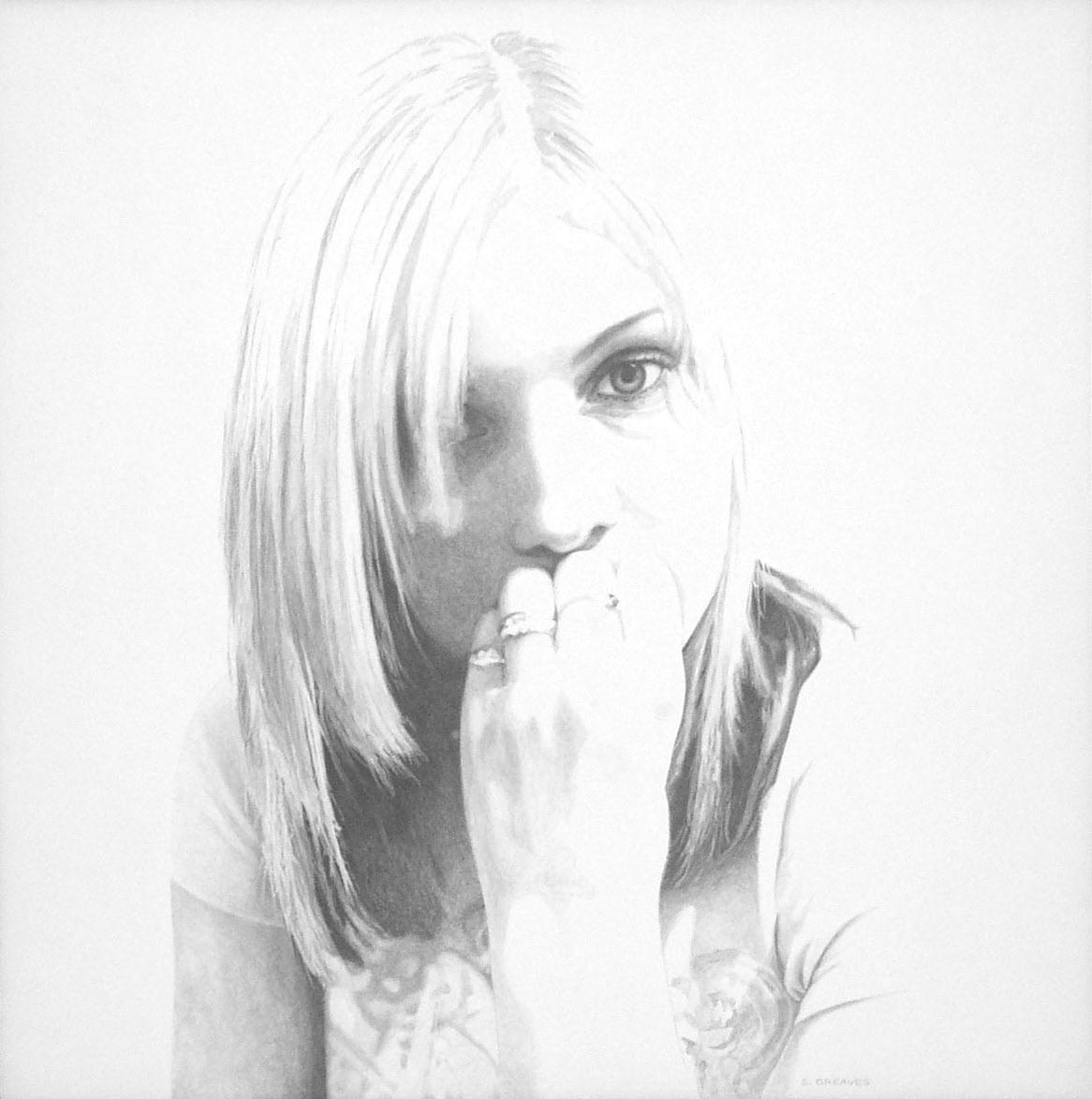 Acrylic on Board 2006
24 x 24 ins
Frame: Rough-sawn timber painted black
Mount: unmounted
Original Painting For Sale
£1,000
Convert Prices to Your Currency Free Service by XE.com
This Photorealism portrait painting of Art Student
Carly is a follow on painting to the Amy Davenport
portrait. It is painted in monochrome using only white
and paynes' grey acrylic paints and is an exercise in
subtle tonal variation.
The composition is unconventional in that half of the
subject's face is obscured. Her right eye is in shadow
and her hand covers her mouth. The edges of the hair and
arm are bleached out by light and the powerful square format
creates an impact.
The portrait painting took 31 painting sessions and
approximately 50 hours to complete using a size 3 Winsor
& Newton Sceptre Gold paint brush. I wasn't aiming to
produce a painting which could be mistaken for a photo-
graph here, it is a stylised painting which has obvious
photographic influence and has degrees of personal
interpretation.
Music influences my work as much as other artists'
paintings and I mostly listened to Doom Metal and Drone
Metal music when painting this picture, namely Pelican
and Earth.
See how the painting was done:
Carly - Photorealism Portrait Painting Technique
A signed greetings card of this painting is available click here