Steve Greaves
New Paintings & Prints
New Paintings / Paintings in Progress / New Prints
The images on this page show new paintings created after my renewed
interest in Photorealism Painting after studying the books of Louis K. Meisel
the American gallery owner and promoter of the Photorealism art movement.
Little Owl - Bird Oil Painting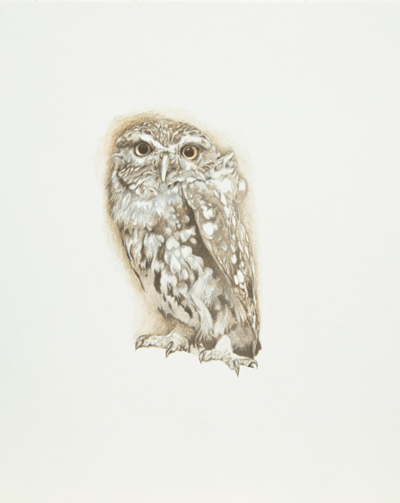 Little Owl (Athene noctua)
I have been working on this new painting of a Little Owl (Athene noctua)
for a few weeks and I am pleased with its progress. He needs something to
perch on so I've been collecting some bits of old branches but I'm not sure
which to use yet. The background will be darkened after the perch is painted
then the bird will receive some finishing touches.
The painting is approx 9.5" x 12" on gesso primed hardboard which makes
the owl about life size (or just a fraction under).
Watch out for the soon-to-be-added page showing the whole sequence of
progress from drawing to finished artwork!
---
Wren - Watercolour Bird Painting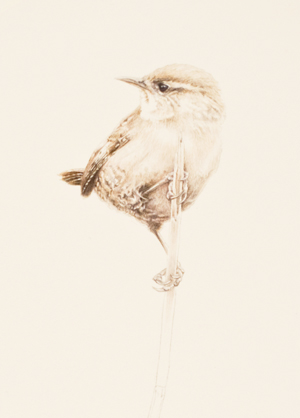 Wren (Troglodytes troglodytes)
Here is a life-size study of a Wren (Troglodytes troglodytes).
It needs a few finishing touches but the background will probably remain white.
This is a warm-up for bigger things to come...
---
A series of Art Postcards.
Here are just some the titles in print :
No.1 - Whitby Abbey
No.2 - Trafalgar Square, London
No.3 - Darfield Church
No.4 - Ryedale Blue
No.5 - Peregrine Falcon
No.6 - Goshawk
No.7 - Wentworth Church in the Snow
No.8 - Baby Orangutan
No.9 - Ryedale Autumn (North Yorkshire Moors)
No.10 - Local Shop
No.11 - Two Horses
No.12 - Snowy Owl
No.13 - Doncaster Market
No.14 - Buzzard
No.15 - Buzzard (XL size)
There are now well over 50 cards to collect!.
Available to buy on Amazon and Ebay.
Only 100 copies are being printed of each image so why not start
collecting now as demand is expected to be high!
You can find them here: Steve Greaves Art Postcards
---
Red Japanese Maple Bonsai Tree Leaves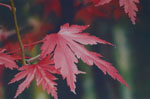 Red Japanese Maple Tree Leaves.
A botanical Photorealism painting in watercolour
with an airbrushed background in gouache paint.
My first ever painting using an airbrush.
---
Rutt Moose Plastic Disney Toy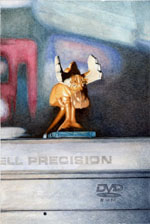 SOLD
Rutt the Moose from Disney's Brother Bear
animated film. A watercolour painting of a plastic
Moose given away free in a pack of Nestle cereal.
Rutt Moose - Watercolour Photorealism Toy Painting
---
David Beckham Key Chain / Key Ring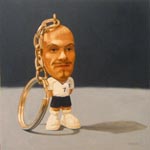 David Beckham Key Chain / Key Ring
This portrait toy painting is the first in
a series of larger than life Photorealism toy paintings.
David Beckham Key Chain - Photorealism Toy/Portrait Painting
---
Carly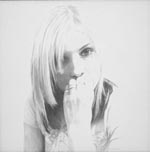 Carly, portrait of an art student
Photorealism portrait painting
in acrylics.
Carly - Photorealism Portrait Painting
---
German Short Haired Pointer Dog "Buster"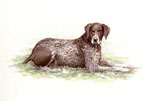 Buster the German Short Haired Pointer dog.
A watercolor animal painting.
Buster - Watercolour Dog Painting
New Paintings in Progress
Here are previews of new paintings in progress.
They can be reserved and purchased in advance
at a special pre-completion lower price.
Steve Greaves - Original Paintings For Sale
Dock Leaf in the Grass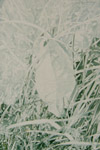 A highly detailed botanical watercolour
Photorealism painting.
Dock Leaf - Photorealism Botanical Painting
---
Signed Greetings Cards of these new paintings are available click here
---