Japanese Maple (Acer palmatum)
Bonsai Tree Leaves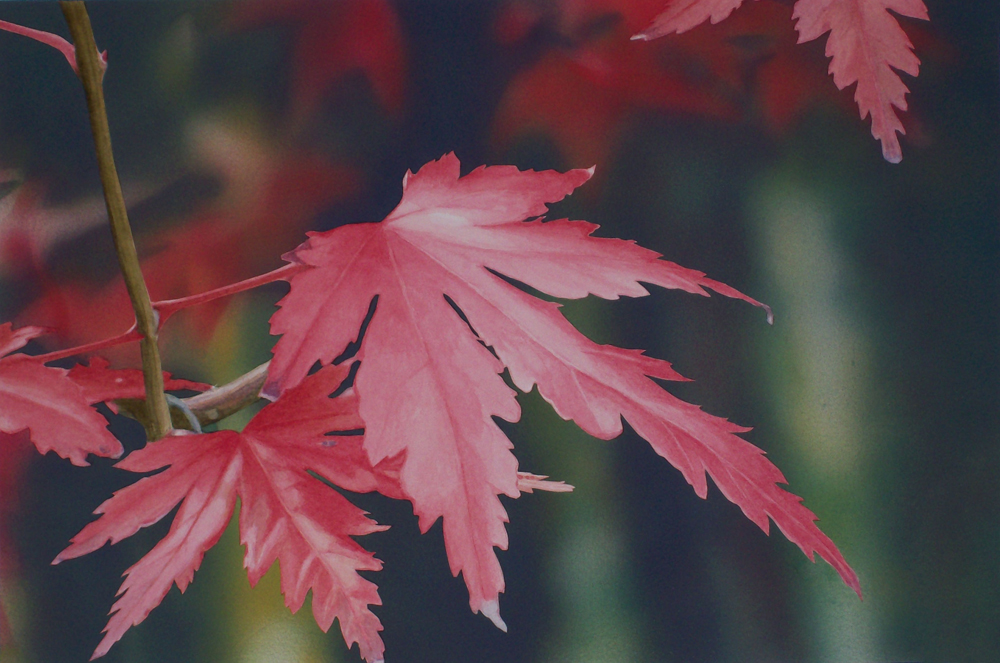 Watercolour & airbrushed gouache painting on watercolour paper.
Photorealism botanical painting 2008 - 2010.
15.25 x 10.25 ins.
For Sale - offers invited.
(The painting still needs the finishing touches adding).
A close-up study of Japanese Mountain Maple (Acer palmatum) leaves
in spring showing the red colour before they mature and turn green.
Later in autumn / fall they again display this spectacular red colouration
before the leaves drop.
Painting Technique / Tutorial:
Japanese Maple Bonsai Tree Leaves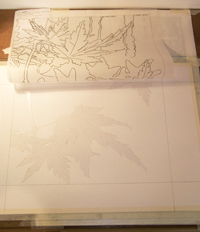 Here's the drawing showing the main leaves masked with Frisket
prior to the background being airbrushed in with gouache.
This mask is a kind of low-tack sticky-backed plastic.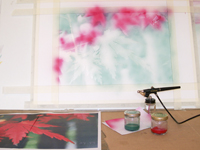 First stage of airbrushing in the background with a
Simair AB60A airbrush. The gouache paint has been
diluted with water to a runny liquid consistency and
stored in mini jam-jars. You can see the reference
photo in the foreground.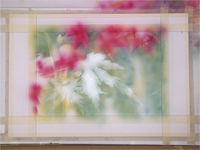 Yellow tones have been airbrushed in to warm up the greens.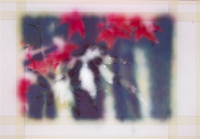 A couple of airbrushing stages later and the out-of-focus
fence panels in the background are taking shape.
Next stage is to remove the Frisket and start painting the
large foreground leaves in Watercolour with a sable brush...
More images & info to be added shortly - please check back!