Dock Leaf in the Grass
By Steve Greaves
Rumex obtusifolius
A painting in progress.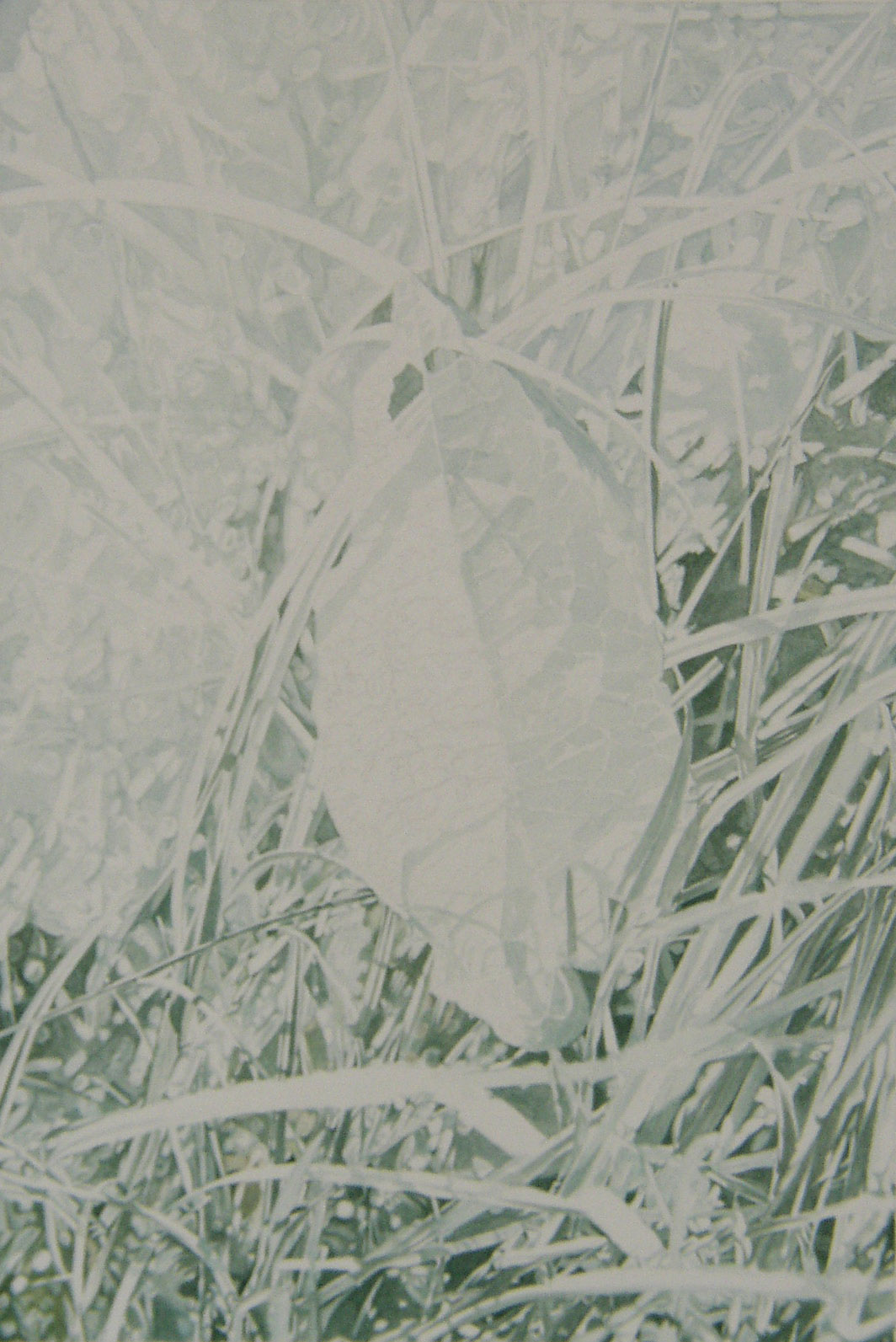 Watercolour Photorealism Painting on paper 2007
14 x 21 ins
Frame: unframed
Mount: unmounted
Original Painting For Sale
£1,000
Convert Prices to Your Currency Free Service by XE.com
This Dock Leaf painting is the most complex Photorealism
watercolour botanical painting I have so far attempted. It
is a homage to Albrecht Durer's Large Turf of Grass,
and painted in a contemporary style which makes full use of
modern photography as reference material.
Basic blue-greens are being used for the base layers of
colour in this Photorealistic painting - yellows, browns,
blues and purples will be added at a later stage. The darker
areas of the painting have already had three or four
watercolour paint washes using a size 5 sable brush.
Dock Leaf is painted on an un-stretched heavy sheet of
Saunders Waterford hot-pressed watercolour paper
(smooth texture)
The species depicted is the Broad-Leaved Dock which is a
British wildflower normally considered to be a weed.
Famously, If you are stung by a stinging nettle, a Dock Leaf
rubbed on the affected part will ease the pain.
See how the Dock Leaf Photorealism painting was done:
Dock Leaf - Photorealism Painting Technique
Note: The image shows the unfinished painting.
A Signed Greetings Card of this Painting is available click here
Click here to buy Steve Greaves Original Paintings