New Street, Barnsley
Acrylic Street Painting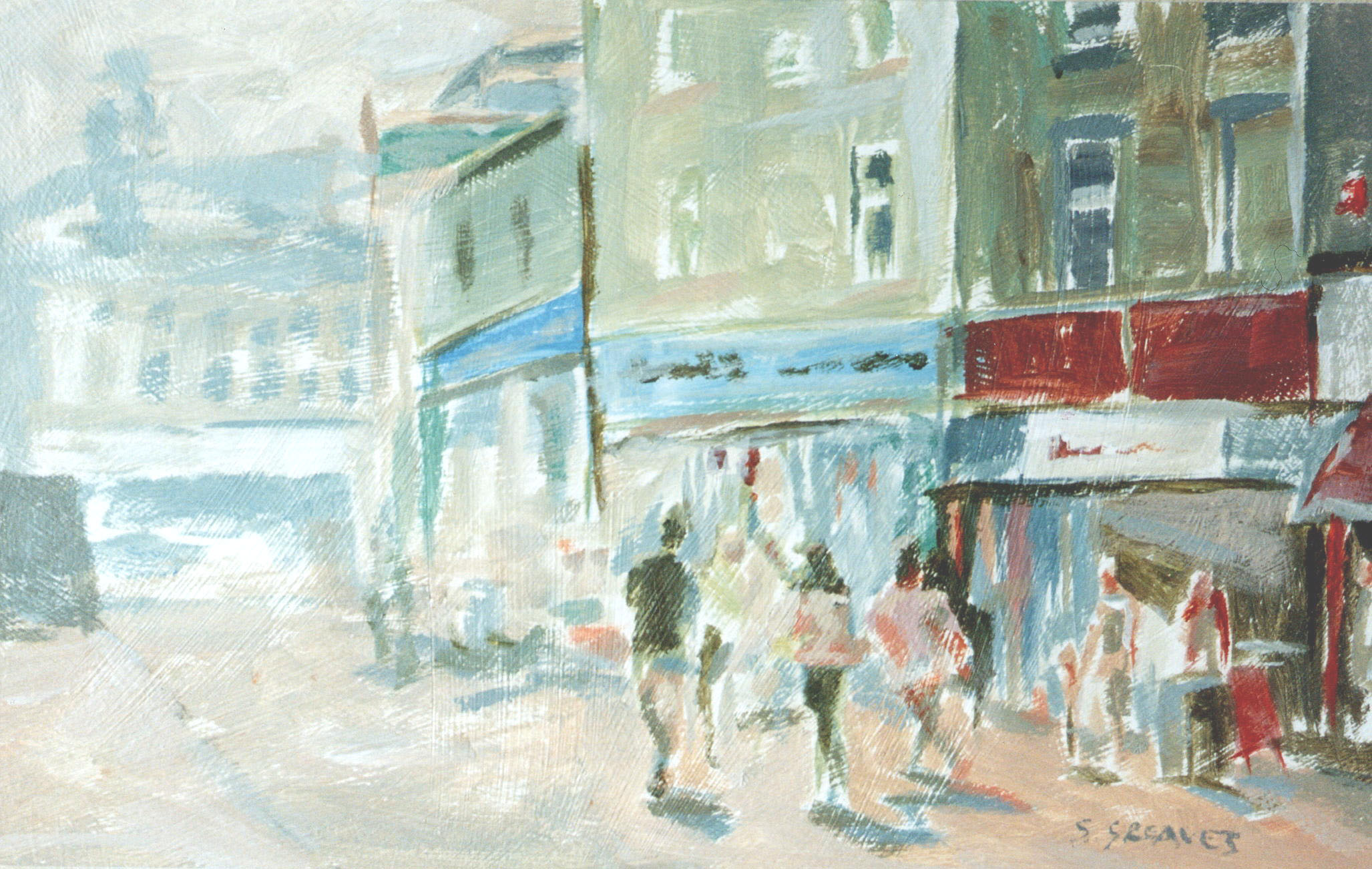 Acrylic on Board 1999
8 x 6 ins
Frame: Wood with Gunmetal Grey Finnish
Mount: White
---
Original Painting SOLD at Auction in USA
This Impressionism Style Townscape / Landscape Painting
was Auctioned for Charity to benefit Lupus International
on 7th May, 2007 in California USA at the Savor the Night
Wine Tasting / Art Auction event.
See Steve Greaves - Artist's Blog for more details.
---
An Impressionism Style Acrylic Townscape / Landscape
Painting of a busy shopping street in my home town of Barnsley,
near Sheffield in South Yorkshire, England.
In the background of the scene is Club Hedonism - the building
used to be part of the old Co-op complex. To the left, just out of
view is the Alhambra Shopping Centre.
Acrylic Paint was loaded onto a coarse Hog's Hair Paint Brush and
dragged across a textured white gesso ground to give a broken effect.
The colours are muted and slightly hazy.
In the foreground of the Painting the Barnsley shoppers are quickly
Sketched in with dry-brushed Paint to give a feeling of movement.
Just down the road from here is where the big lorry parked which brought
the famous Blue Whale into town. (I remember seeing it even though I
was very young).
A Signed Greetings Card is available of this Painting click here