Colonel John Hayes St. Leger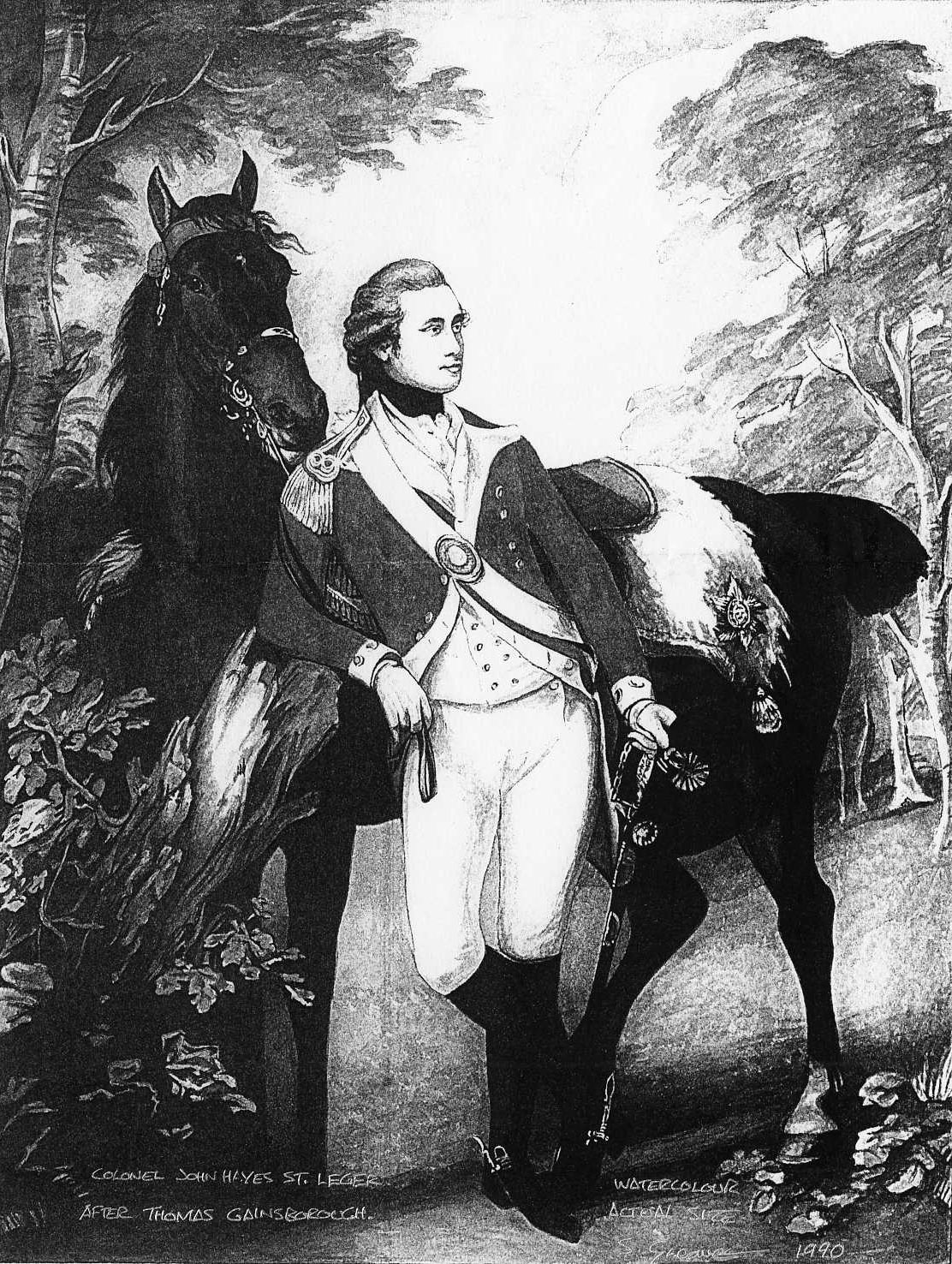 Watercolour Portrait Painting on Paper 1988
8 x 10 ins
private collection
Watercolour Portrait Painting of Colonel John Hayes
St. Leger (1756-1800) with his horse, wearing military uniform
with a bright red jacket. He was Lieutenant-Colonel of the 1st
Foot Guards and later became a Major-General.
It is a copy of a large Oil Painting by the English Old Master
Painter Thomas Gainsborough. The Original Gainsborough
Painting was commissioned by George IV when he was Prince
of Wales and was painted in 1782.
On the marriage of the Prince of Wales John Hayes St. Leger
was appointed Governer of Ceylon.
Painting Technique:
This Picture is painted in colour but I only have a black and
white photocopy of it. I think it is painted onto a heavy piece
of un-stretched Arches Watercolour Paper. The method is
pure Classical English Watercolour Painting built up using
several transparent layers of Watercolour Washes allowing
the Watercolour Paper to show through in the lighter areas.
No opaque whites were used at all in this Portrait Painting.
The hand-written notes are on the photocopy and not on the
actual Watercolour Painting.
A Signed Greetings Card of this Painting is available click here