Horse Portrait - "Inca"
Watercolour Animal Painting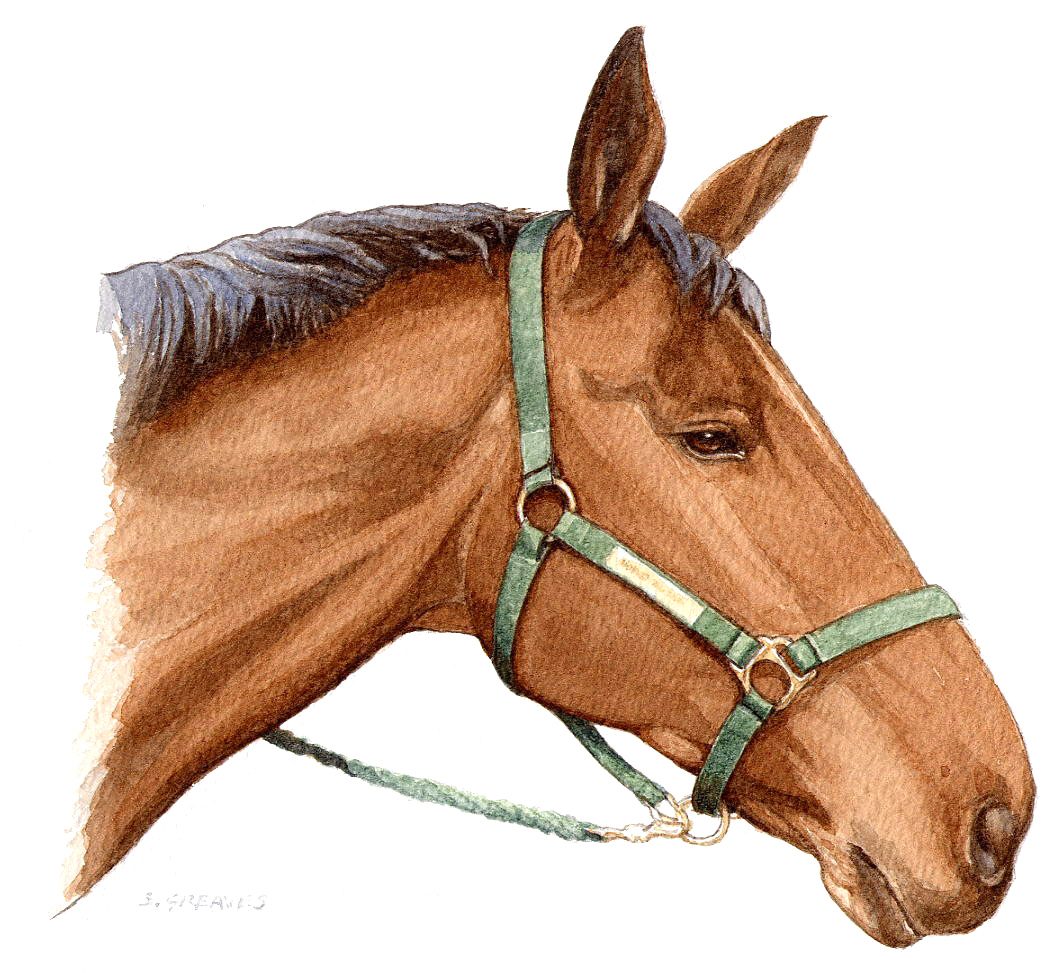 Watercolour on Paper 2003
5 x 5 ins
private collection
A Watercolour Portrait Painting of a Horse. The composition
is very simple - a Horse's Head in profile. The style is more
Illustration than Photorealism Painting and the background is
left as the pure white of the lightly textured Watercolour Paper.
The green harness halter of the Horse contrasts with its chestnut
coloured coat and its dark mane. The Watercolour Washes were
applied quite lightly, as it is all too easy to over-work Watercolors
and end up with muddy colours. A very finely pointed Sable Brush
was used to pick out the details.
The Watercolour Paper is un-stretched Daler-Rowney Langton
and the Artists' Quality Paints used for this Horse Watercolor
Portrait Painting are by Daler-Rowney and Winsor & Newton.