The Polo Match
Photorealism Painting
By Steve Greaves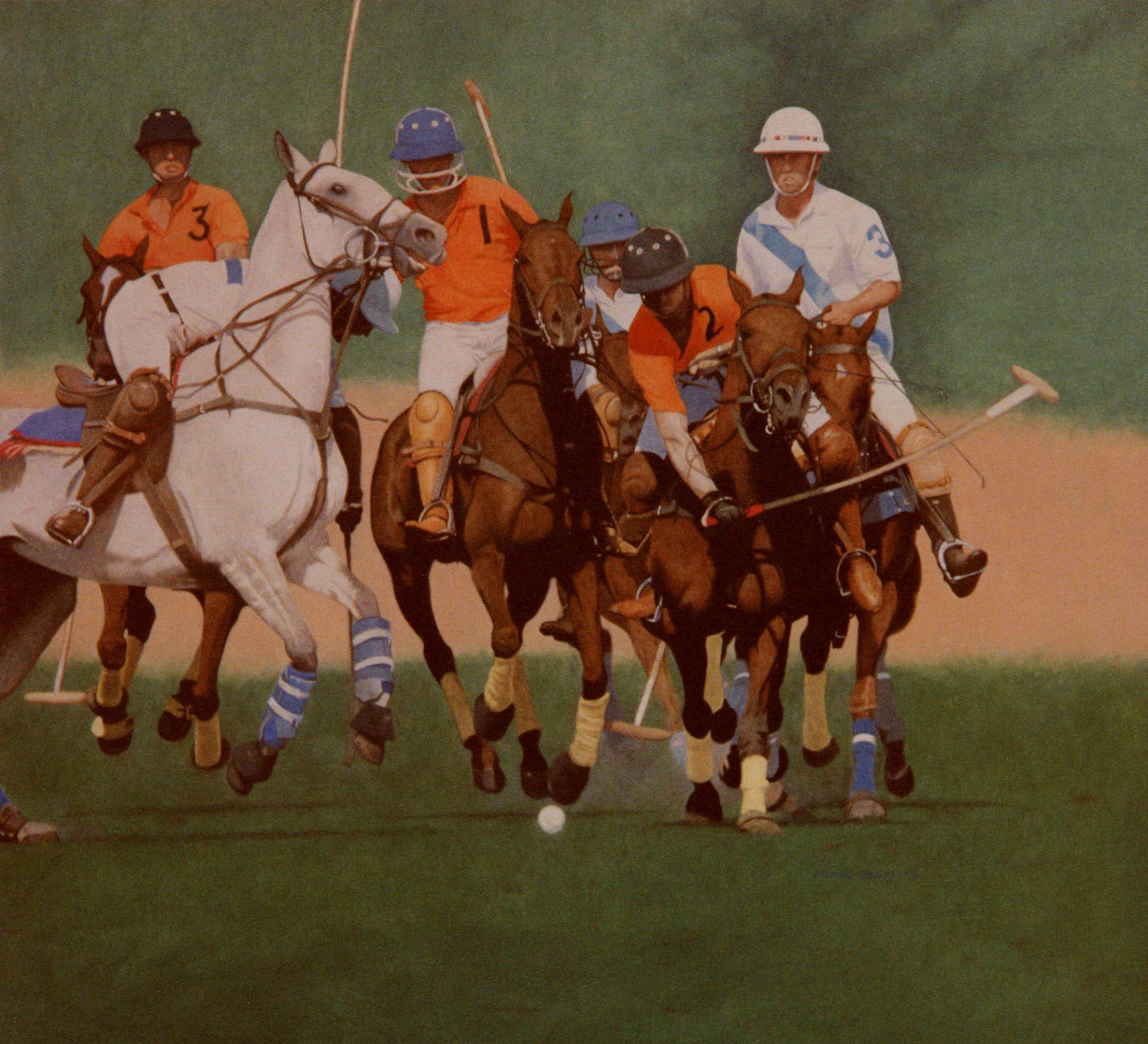 24 x 20 ins
Oils & Liquin on Board 1990
Private collection
Photorealism sport painting of a Polo Match in oils
on board depicting six Polo Players and Polo ponies going
at full speed.
Polo is a fast and furious game played by 2 Teams of 4 players
on horseback. They use long handled mallets to score goals with
a ball in periods of play or Chukkas (Chukkers, USA) of which
there are normally 4 - 8 in a game normally lasting 7minutes each.
The Polo Match painting was commissioned by someone who
brought me some Polo pictures from magazines to work from
and It was bought by a friend of his who knew all the Polo
players in the the picture.
Photorealism Painting Technique:
The picture is painted in oils onto a white-gesso primed MDF
board using Winsor & Newton Liquin as a fast drying medium
allowing multiple semi-transparent glazes of oil paint to be painted
in quick succession.
The transparency of this oil paint and Liquin medium allows light
to reflect from the pure white gesso ground and gives a vibrancy
to the colours.