Two Horses - "Beau & Charne"
Watercolour Animal Painting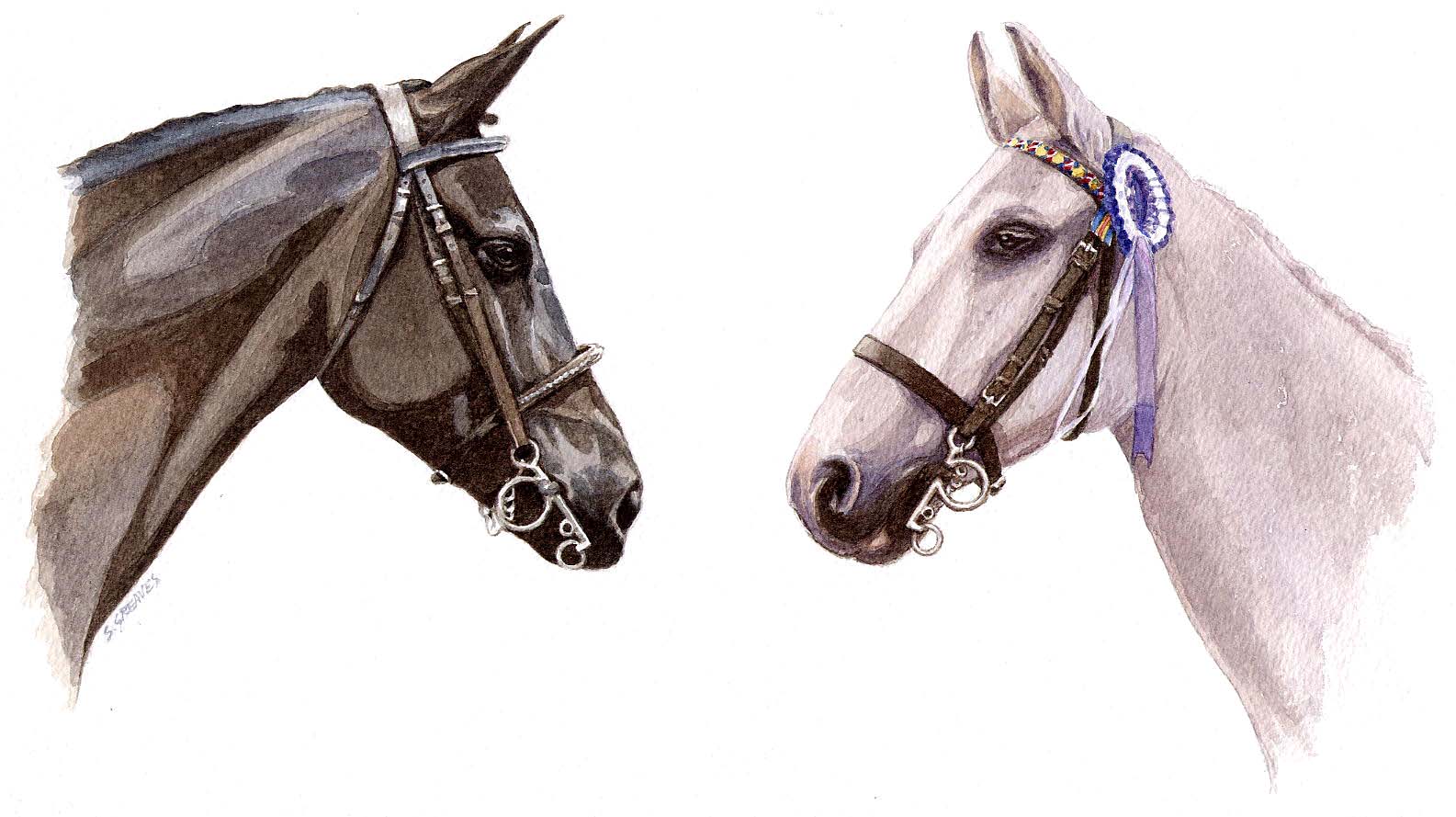 Watercolour on Paper 2003
12 x 8 ins
private collection
This image is available as a greetings card
and postcard on Ebay and Amazon
A Watercolour Portrait Painting of Two Horses. There is
a contrast between the dark and the light tones of the
two Horses' Heads. The mirror-effect composition creates
a symmetry and dynamism.
The style of this Artwork is more illustration than Photo-
realism Painting. The tonal areas are left without too much
blending creating interesting shapes and movement.
The dark coloured Horse is painted in shades of brown with
light Watercolour Washes of blue-grey for the highlights. The
lighter Horse is painted using tones of mauve-grey with hints
of brown. The brown leather halters echo each other and act
as a unifying element.
The paper is un-stretched Daler-Rowney Langton 140lb
and the watercolour paints are artists' quality Daler-Rowney
and Winsor & Newton.