Tree Frog
Animal Ink Drawing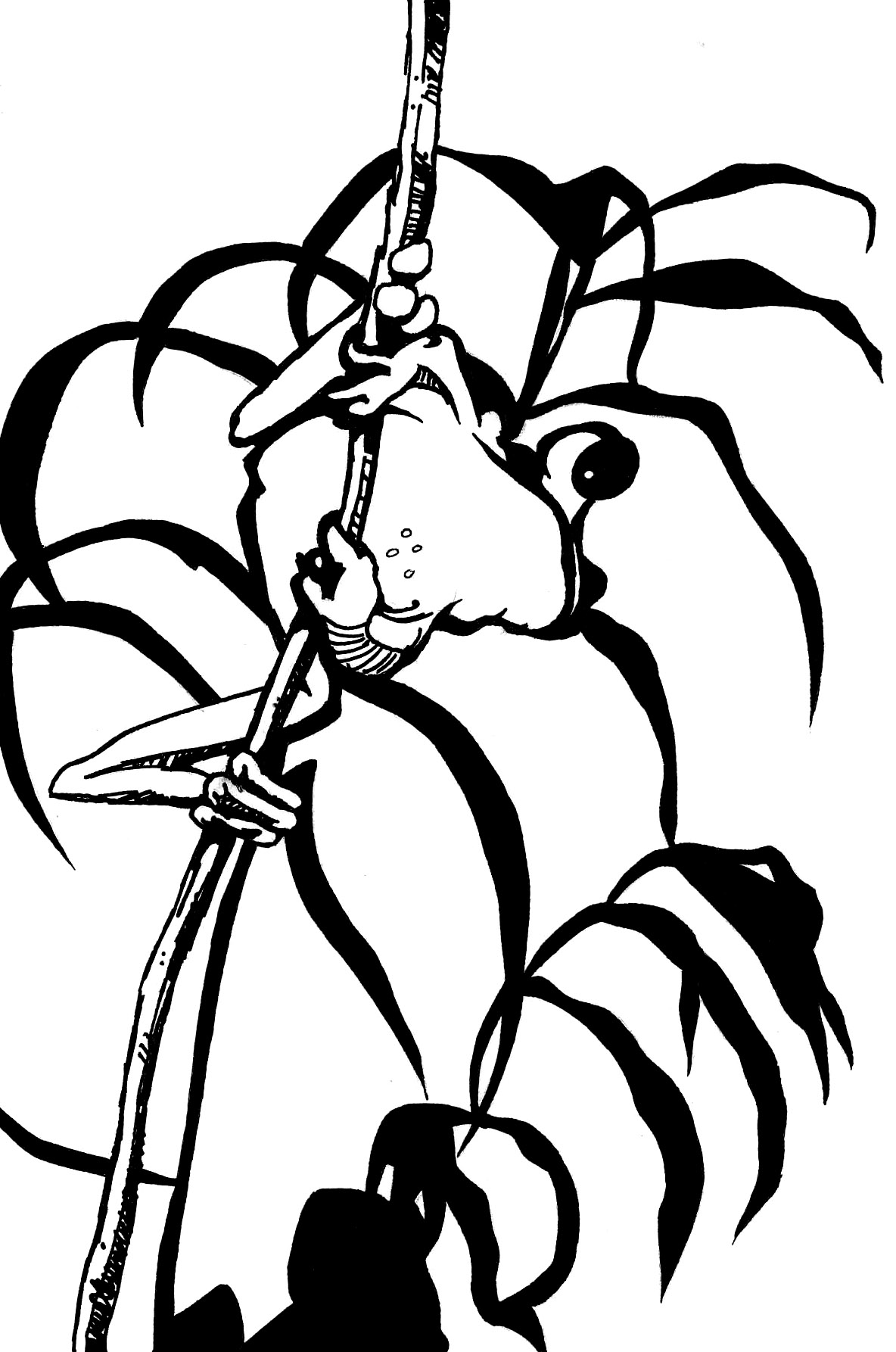 Ink on Paper 1985
8 x 6 ins
Frame: none
Mount: none
Original Ink Drawing For Sale
£100
An Illustration Drawing of a Tree Frog blending in
with its surroundings. The Tree Frog itself was based
on a photo in a Wildlife book and I was looking after
the Fern-like plant for a someone who had gone on
holiday.
The Tree Frog and Fern Image was drawn in detail
with a fine Rotring technical drawing pen and then the
shapes were filled in with a finely pointed sable brush
and waterproof black Drawing Ink.
The Tree Frog is an illustration for the book Into The
Wind which was written by the Buddhist author Tashi.
A Signed Greetings Card of this Drawing is available click here