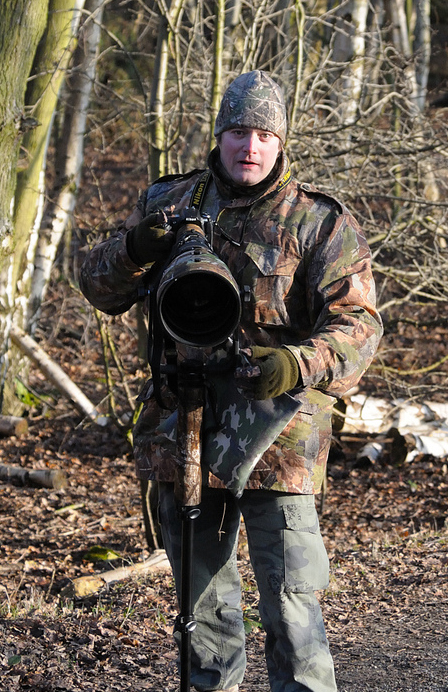 Steve Greaves, British wildlife nature photographer wearing camouflage.
The camera is a Nikon D300 DSLR, the lens is Nikon Af-S Ii 400mm F2.8 If-Ed
with a TC20Ell 2x teleconverter. Monopod is Manfrotto 680B
with Manfrotto 393 long lens bracket.
Camo lens cover is from Wildlife Watching Supplies and is Realtree APG design.
Jack Pyke jacket (English Oak Woodland design) - a present from girlfriend Penny,
The hat is american Realtree AP design. The trousers are from Matalan.
Photo by Derek Neal taken at Potteric Carr nature reserve near Doncaster,
South Yorkshire 3 January 2010