Rob with Macaw
Bird Portrait Painting in Oils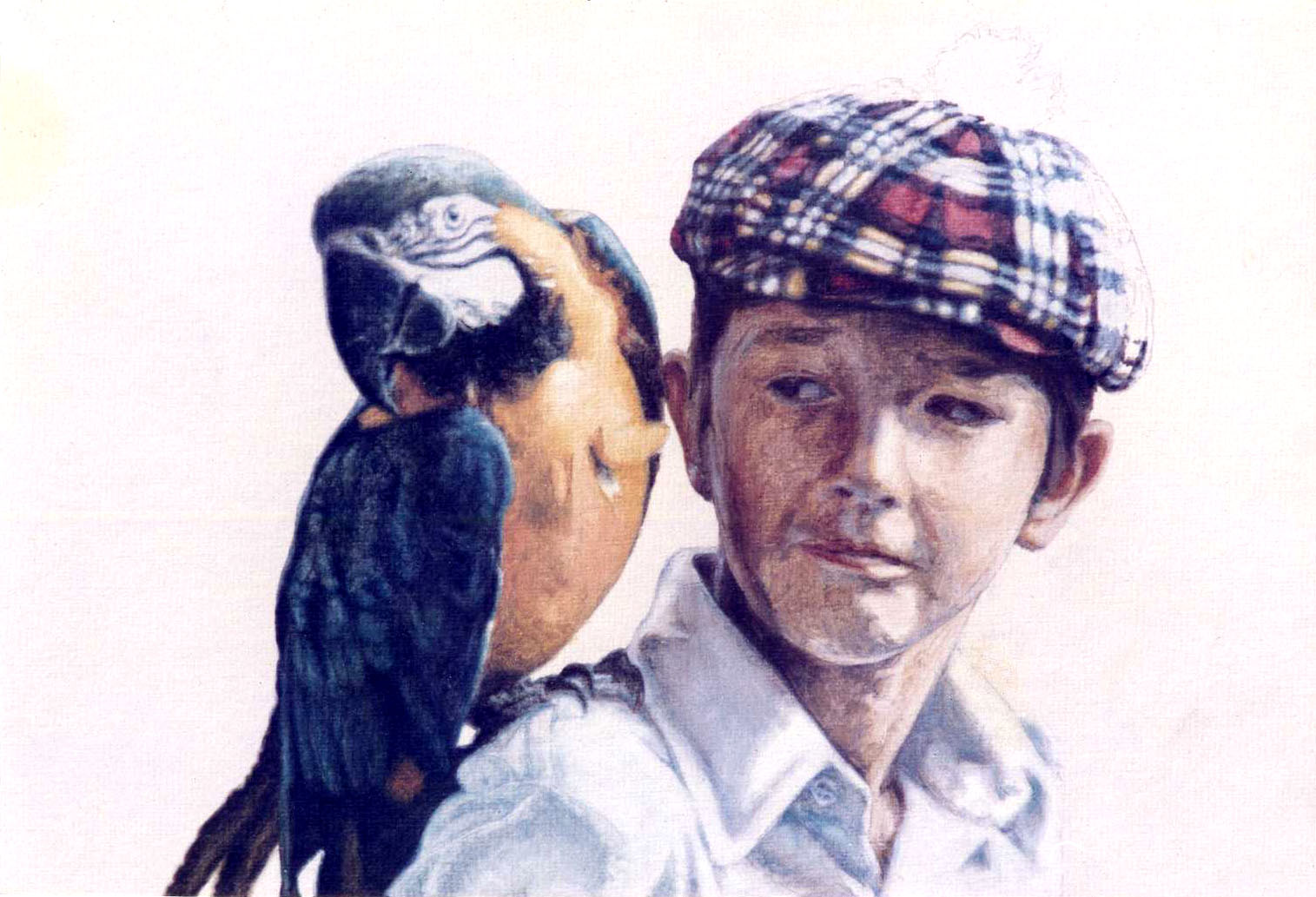 Rob with Macaw Painting
Oil on Canvas Board 1984
14 x 11 ins
private collection
A Photorealism Oil Portrait / Bird Painting of my brother
Rob based on a Photograph taken on holiday when we were
kids at Birdland in Bourton-on-the-Water, in the Cotswolds.
The Tame Bird is a Blue And Gold Macaw.
This is one of the very few Paintings I have produced on a
commercially bought Canvas Board. It was bought for
convenience and really just to try it out. I don't care much
for the regular texture of this kind of board, preferring that
of a hand-prepared Gesso Primed Board painted with
random directional brush strokes.
Photorealism Portrait Painting Technique:
The Oil Paint was thinned with turpentine, and linseed
oil was used to keep the Paint fluid and extend drying time
so that it could be worked on over a period of time. The
Portrait Painting was built up over a number of days using
several thin glazes of Oil Paint. The background is left empty
and given a coat of pure white Oil Paint.
The image shows the Photorealism Portrait Painting before
it was fully completed, and it is my dad's favourite of all my
Paintings.
Completed image to be added shortly.
A Signed Greetings Card of this painting is available click here