Rally Car
Watercolour Motor Sport Painting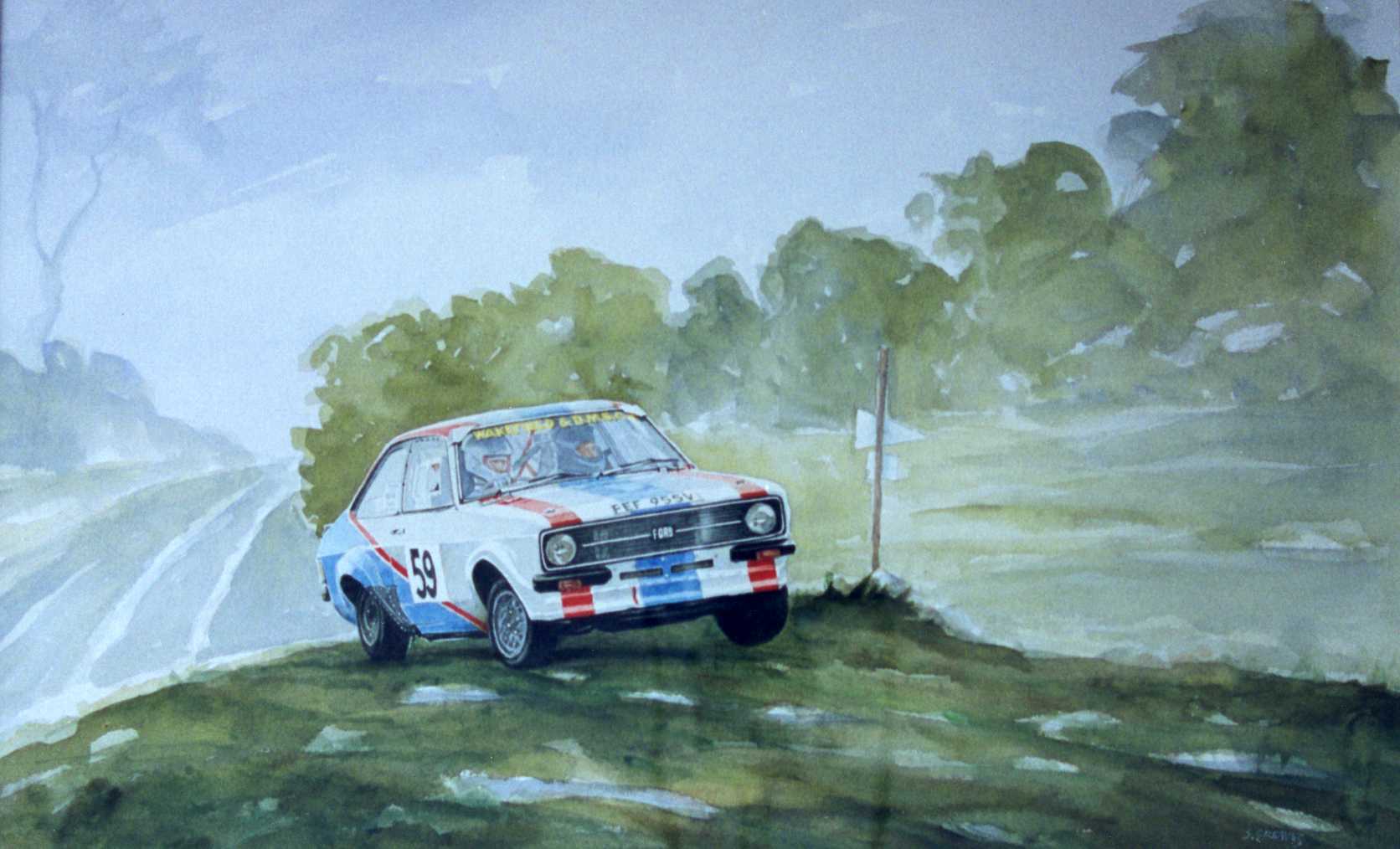 Watercolour on Paper
16 x 10 ins
private collection
A Watercolour Motor Sport Painting of a Rally Car in action.
Rallying is an exciting Driving Sport and this picture was painted
as a commission for a member of a Rally Car Club in Wakefield,
West Yorkshire.
The Painting was done quite quickly, the main detail being in the
Rally Racing Car itself, the bright colours of which contrast with
subtle green-greys of the sketchily rendered background.
The Watercolour Paper is Saunders Waterford which was
prepared by soaking it in clear water and then taping it to a wooden
drawing board to avoid cockling when the Watercolour Washes
were applied.
A small pointed Sable Brush was used to pick out the fine detail
in the Rally Car - the features of the driver and navigator can just
be made out through the windscreen. Although a Photograph was
used as reference for this Image, the style of the painting is more
that of a loose Illustration than detailed a Photorealism Painting.
A Signed Greetings Card is available of this painting click here