Wentworth Castle
Winter Landscape Painting in Acrylic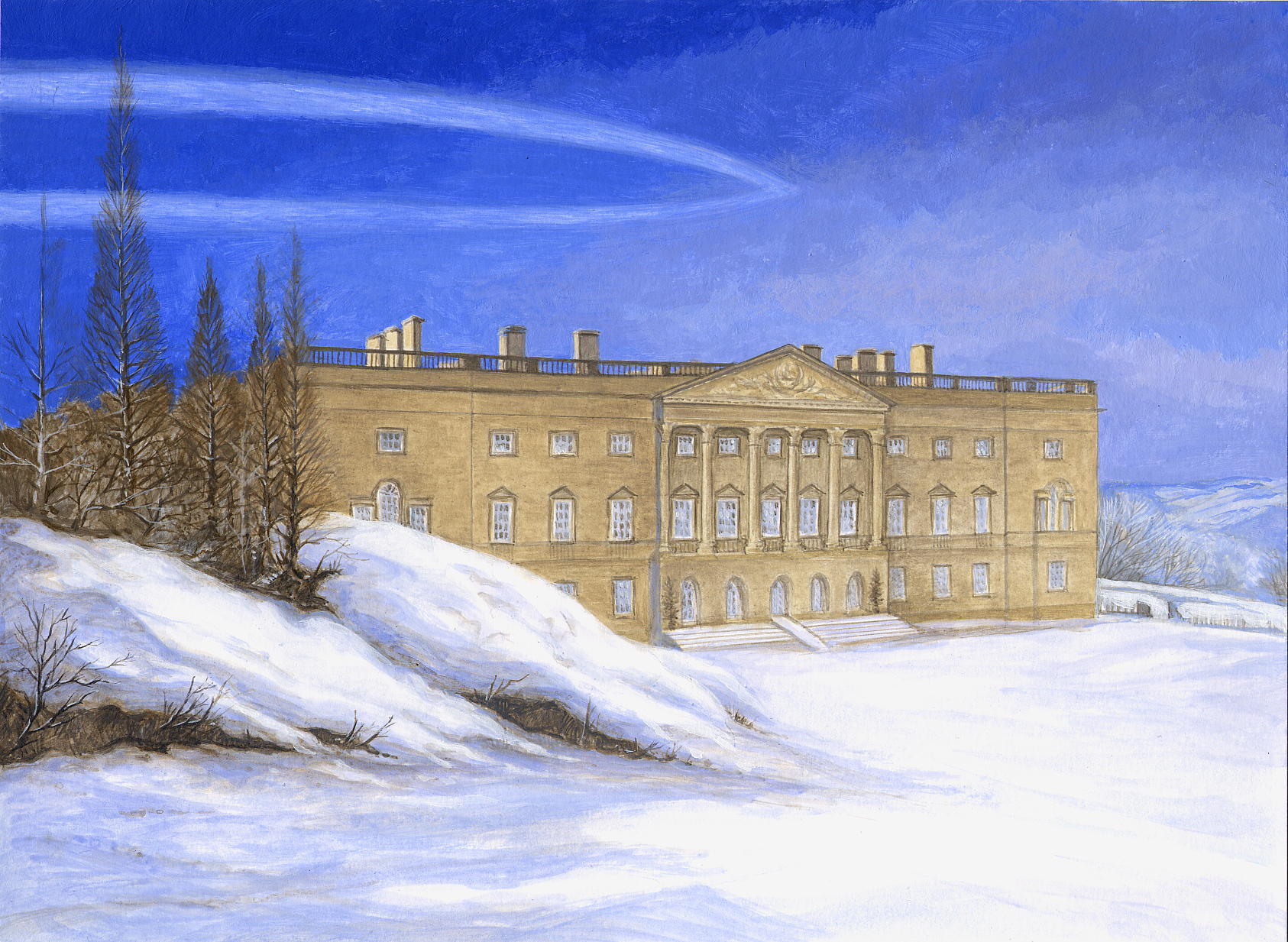 Acrylic on Paper 1999
12 x 8 ins
Barnsley MBC collection
This Landscape Painting in Acrylics was commissioned
as a Christmas Card Design for Barnsley Metropolitan
Borough Council. Wentworth Castle is in Stainborough,
Barnsley and is now used as a College.
The mile wide laser halo visible in the sky was intended to
be projected above Barnsley town centre to celebrate the
millennium and the re-making of the town. I don't think it
was ever projected in real life.
The completed Painting of Wentworth Castle had some
figures in the snow. Ideally I would like to have worked on a
much larger scale and spent more time on it, but the Artwork
was required A4 size and had to be done very quickly.
A Signed Greetings Card is available of this Painting click here