Local Shop
Watercolour Landscape Painting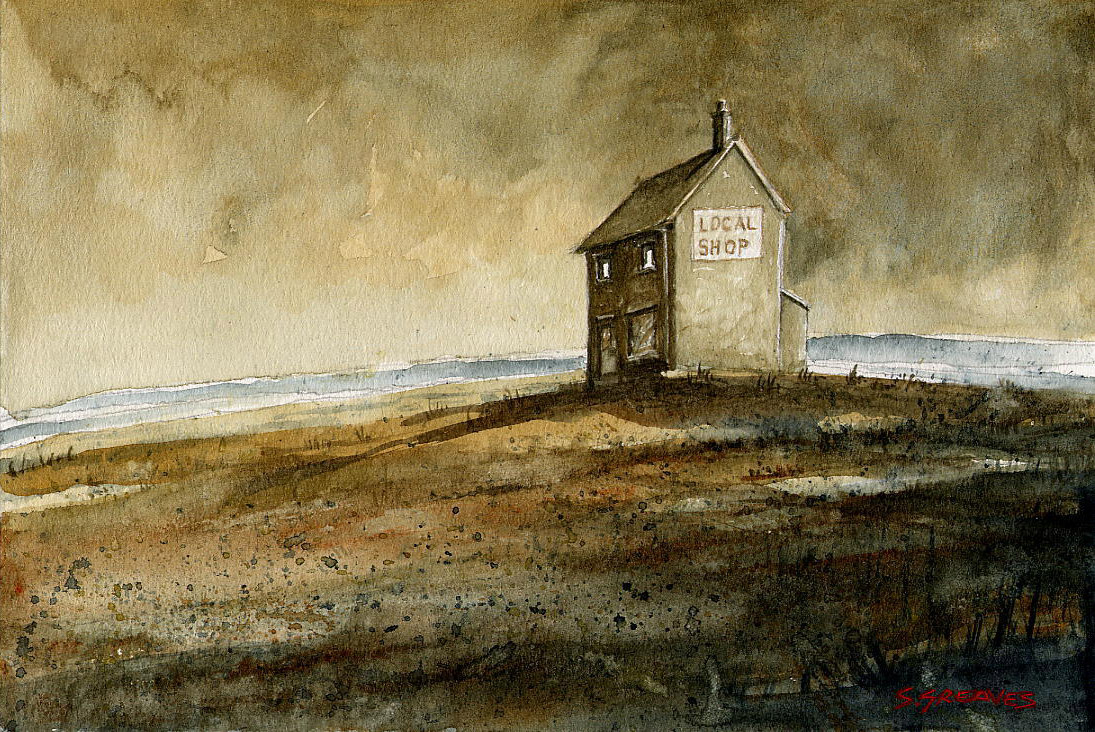 Watercolour on Paper 2001
6 x 4 ins
Frame: unframed
Mount: white
SOLD
Available as a postcard and limited edition print
on Amazon and Ebay
This Watercolour Landscape Painting is a loose
interpretation of the Local Shop in the fictitious
village of Royston Vasey in the British TV Comedy
series The League of Gentlemen. It is on the moors,
kind of spooky and not somewhere you would want
to visit alone.
The Landscape was drawn and painted from memory
(no photos involved). The sky is ominously dark and
the whole scene is painted in damp earthy colours.
The windows resemble sinister glinting eyes, and
the painting is signed in blood red paint.
A Signed Greetings Card is available of this Painting click here