Garrick Theatre, London
Ink & Watercolour Painting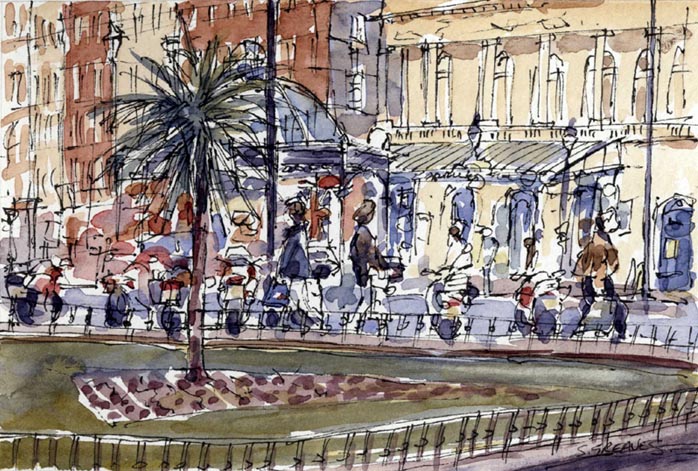 Watercolour & Ink on Paper
6 x 4 ins
Frame: Black with Antique Gold effect
Mount: White
private collection
Available as a Postcard on Amazon and Ebay
A Watercolour and Ink Painting of the Garrick Theatre
in London. The Painting is based on a Photograph taken
during a visit to London to view Paintings in Famous Art
Galleries such as the National Gallery and the V&A.
You can just make out a line of motorbikes with passers-
by behind the palm tree and a grey-domed ticket kiosk.
Painting Technique:
The Drawing was rapidly Sketched using a fine black
Pigment Pen with Waterproof Ink onto Watercolour Paper.
Watercolour Paint was applied using very loose Washes
letting the Paper show through in parts to give a sparkling
play of light. Masking Tape was used to protect the edges
of the Picture.