Ferrari Formula One (F1)
Racing Car Acrylic Painting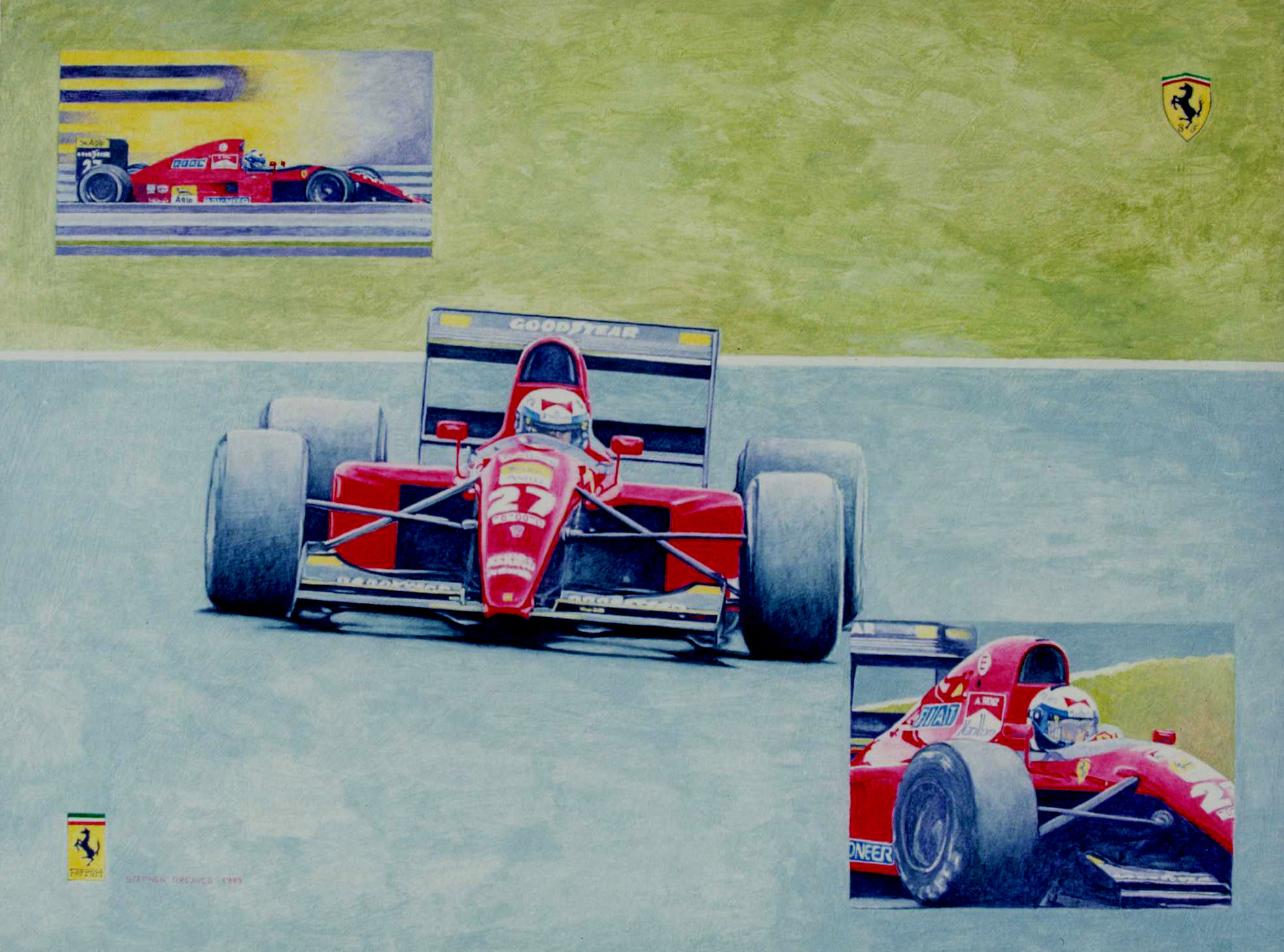 Ferrari Formula One (F1) Racing Car enlarge
Photorealism Painting in Acrylic on Board
16 x 12 ins
private collection
An Acrylic Motor Sport Photorealism Painting of a classic
Ferrari Formula One / F1 Racing Car viewed from three different
angles.
This is a small dynamic composition painted using reference material
which was gleaned from F1 Motor Racing magazines and the internet.
The strong diagonal line of the red Ferraris gives movement to
what could have been quite a static looking image. Note the
Ferrari badges in the top right and bottom left corners.
A Signed Greetings Card is available of this painting click here