General Sir Garry Johnson
Oil Painting by Steve Greaves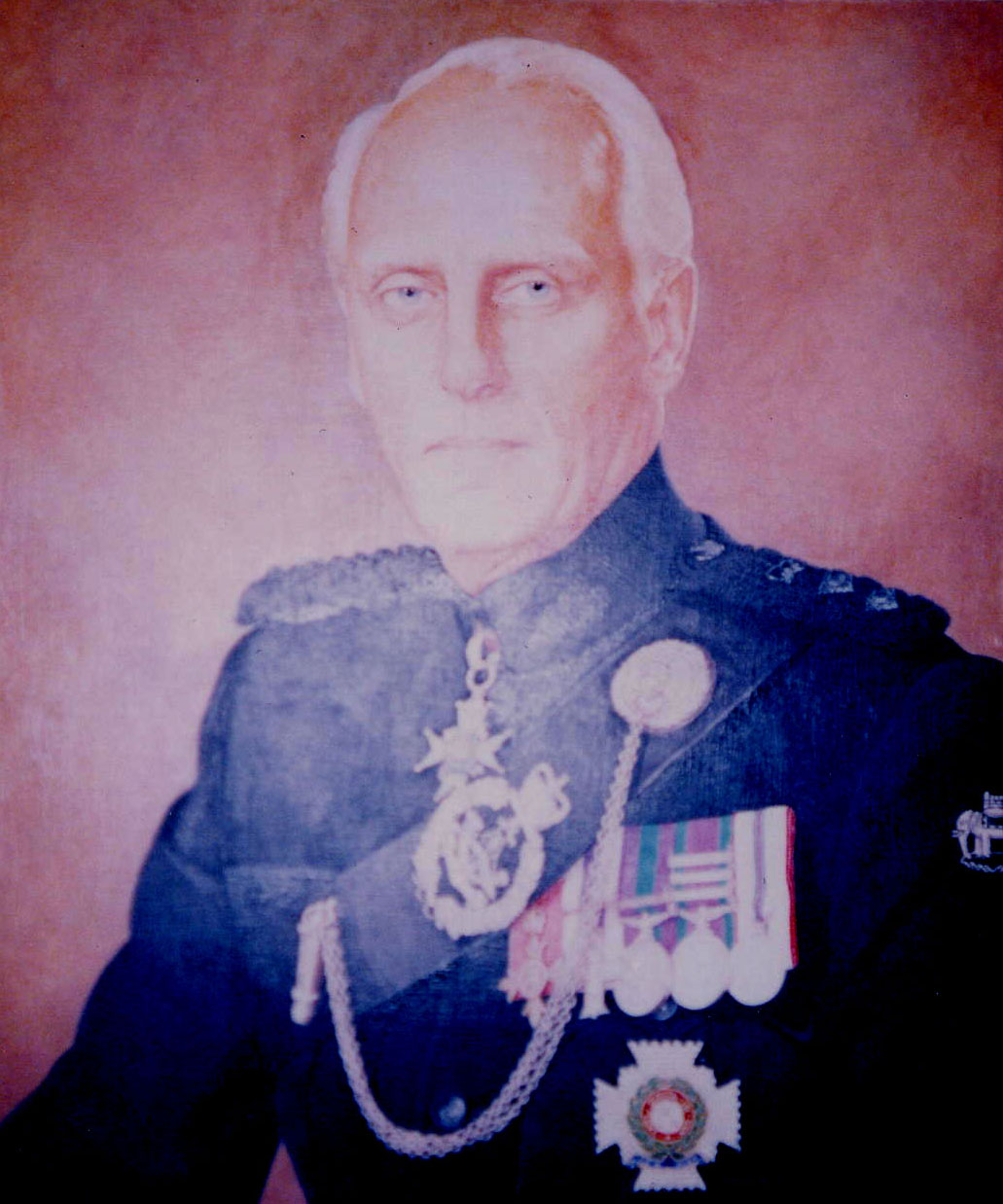 Photorealism Portrait Painting - Oil & Liquin on Board 1999
14 x 16 ins
British Ministry of Defence (MOD) collection.
An Official Military Portrait Painting of Lt. Gen. Sir Garry
Johnson, KCB OBE MC, Colonel of the 10th Gurkha Rifles
Regiment. It was commissioned by the British Ministry of
Defence (MOD) who sent me a number of Official Photographs
to work from.
This Military Portrait is Painted in Photorealism Style.
Originally the background was painted a steely blue-grey
colour which gave the picture a high-tech modern feel - Sir
Garry Johnson reminded me of Captain Jean-Luc
Picard commanding the Starship Enterprise in the
Science Fiction TV series Star Trek.
Photorealism Portrait Painting Technique
The picture is painted onto a White-Gesso Primed MDF
Board. The Oil Paint is mixed with Winsor & Newton
Liquin - a fast-drying medium allowing semi-transparent
layers of paint to be overlaid in quick succession. The
Painting was created over several weeks - some areas of
the image received up to 6 layers of Oil Paint. The white
gesso was allowed to show through in some of the lighter
areas almost like a Watercolour Painting. I used Winsor
& Newton Sceptre Gold Brushes to Paint this
Photorealism Military Portrait Painting.
However the MOD sent the Picture of Sir Garry Johnson
back for revisions. They wanted the background changing
to brown to match other pictures in their collection, also
the badge on his left sleeve had to be added as he had
been decorated again during the time it took me to Create
the Portrait Painting .
This is the best image currently available of the Portrait
Painting of Sir Garry Johnson which I believe is now in the
Officer's Mess of 1RGR in Sir John Moore Barracks,
Shorncliffe, Folkestone, England, UK.
I'm sure I once saw the Painting on TV in a programme about
the Gurkhas leaving Hong Kong - it was on the wall behind
an officer who was being interviewed as he was packing away
crockery into boxes.
A Signed Greetings Card is available of this painting signed cards
Click here to buy Steve Greaves Original Paintings