Carl Fogarty Wheelying
a Honda Racing Motorcycle
Watercolour Painting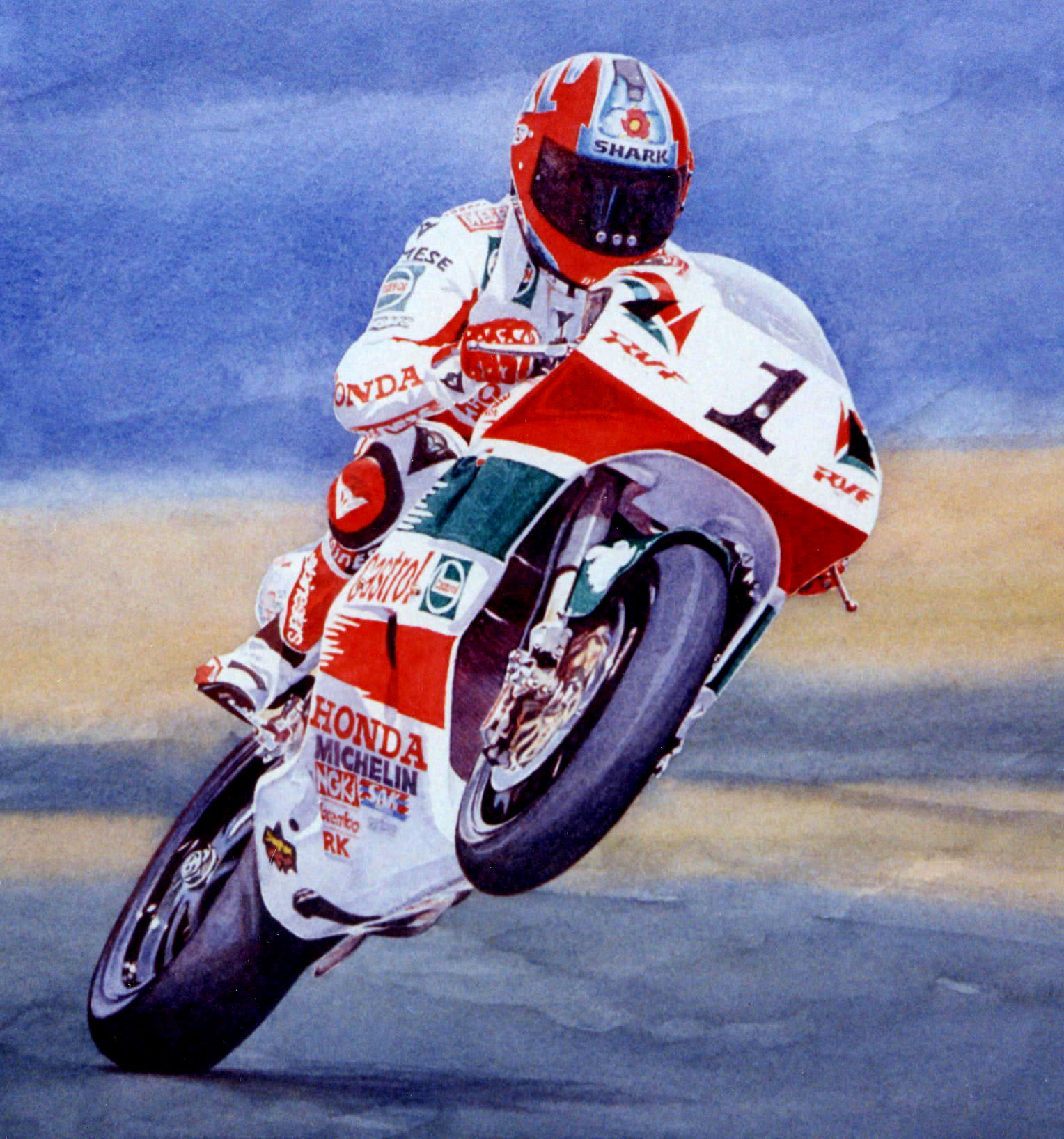 Watercolour on Paper 1996
16 x 13 ins
Private Collection
Available as a postcard, greetings card and limited
edition print on Amazon and Ebay
4 times British World Superbike champion Carl
"Foggy" Fogarty wheelying his Honda Motorcycle.
He won four Motorcycling World Championships
on Ducati Bikes but this picture depicts him as he
rode for two seasons with Honda.
The Motor Sport Watercolour Painting is based on a
photo from a Motorbike Magazine, possibly taken by
Gold and Goose.
Photorealism Sports Painting Technique:
After the image was drawn, rider and bike were protected
with art masking fluid (available from any art store) applied
with an old brush, then the background was painted in broad
washes with a large flat brush. Then the rubber solution was
peeled off and the details painted with a finely pointed sable
brush.
A Signed Greetings Card of this Painting is available click here