Top of Staithes
Acrylic Yorkshire Landscape Painting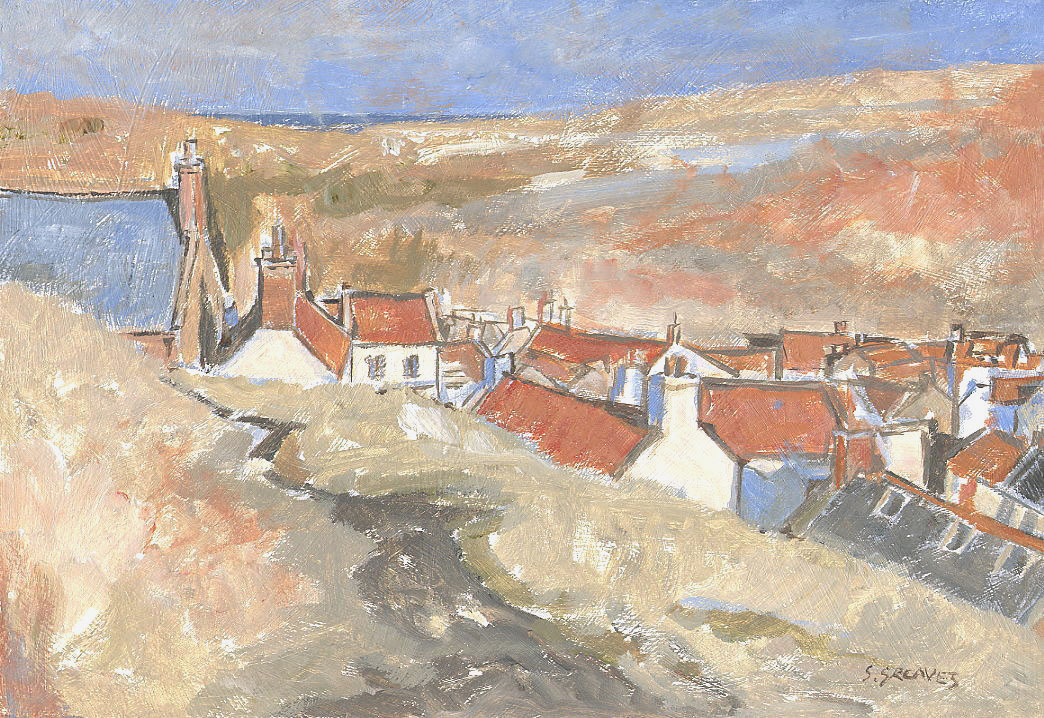 Acrylic on Board 1999
12 x 7 ins
SOLD
A Landscape Painting in Acrylics of the picturesque
village of Staithes on the North East coast of England
which lies next to the fishing port of Whitby.
The view is looking inland over the higgledy-piggledy
rooftops of Staithes from the cliff path on the South side.
Acrylics Landscape Painting Technique:
Acrylic Paint is Dry-Brushed over a thickly applied,
textured white Gesso ground with a coarse brush to
give a dry, sandy, windswept feel.
You can't see the gulls but you can hear them echoing
around the small fishing boats down below in the beck.
A Signed Greetings Card is available of this Painting click here