Selina, Portrait of a Young Woman

Egg Tempera Painting by Steve Greaves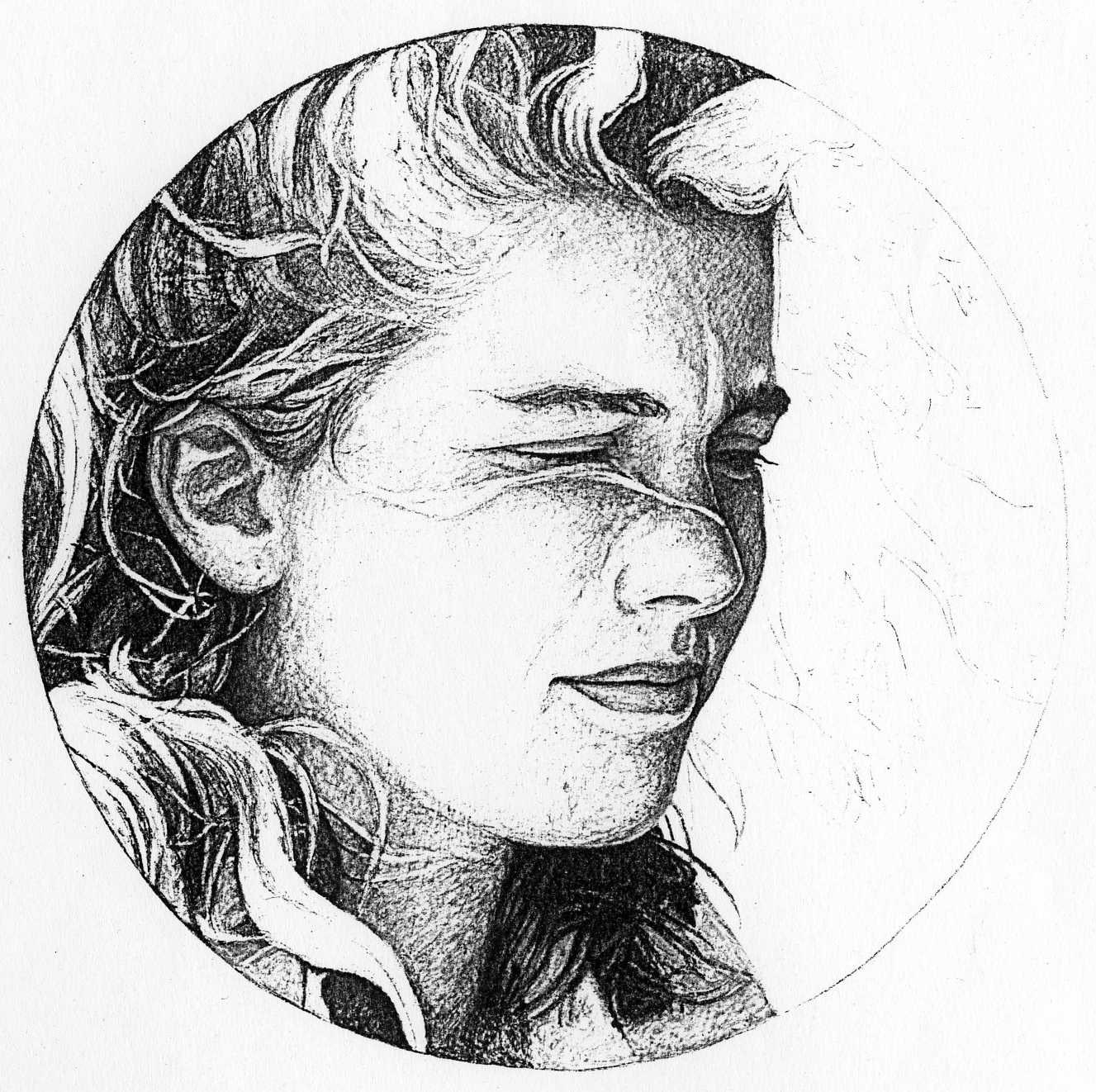 Egg Tempera on Masonite 1990
4.25 ins diameter
Private collection
A miniature portrait painting in a circular format using
egg tempera, a medium favoured by Botticelli, and
modern day American realist painter Andrew Wyeth.
Egg tempera is a painting medium produced by mixing
dry pigments with egg yolk and pure water. It is a paint
that pre-dates oils and Is perhaps the most permanent
of all painting mediums (ever tried scraping dried egg
from a plate?).
The picture was painted in the traditional egg tempera
manner using very fine cross-hatching and tiny brush-
strokes using a fine sable brush. Only small amounts
of the paint can be mixed on the palette as it dries so
quickly.
Painting in this medium is painstaking and slow - the guy
who commissioned the portrait had already moved on to
hisnext girlfriend by the time it was completed.
It was executed in colour but I only have a black and white
photocopy which shows it before it was fully completed.
A signed card is available of this painting click here