Ryedale Moor
Watercolour Landscape Painting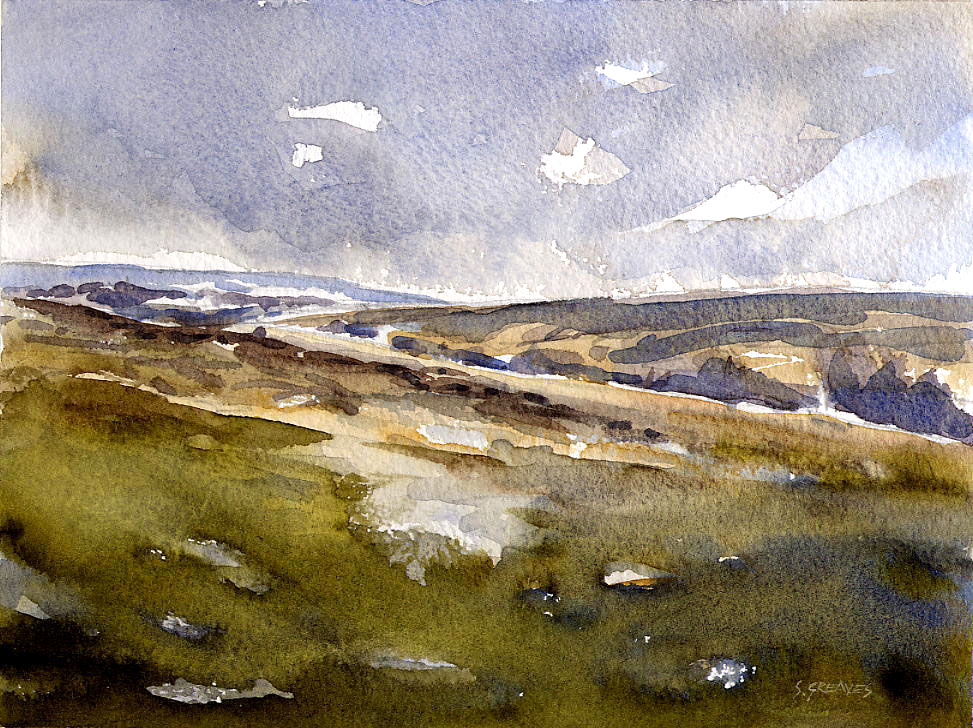 Watercolour on Paper 2000
8 x 6 ins
Private Collection
A Watercolour Landscape Painting of Ryedale Moor
in North Yorkshire emphasising space and light.
Watercolour Landscape Painting Technique:
The use of Artists' Quality Watercolour Paints allows
the most intense concentration of pigments such as in
the dark areas of the foreground which is Olive Green
straight out of the tube with hardly any dilution.
The predominant colours used in the Painting are Paynes
Grey and Olive Green with a hint of Raw Umber to give
the yellow browns.
Note the back-wash effect of the Watercolour Paint in the
sky where clear water has run back into the colour giving a
very fluid cloud impression.
A Signed Greetings Card is available of this Painting click here