Ryedale Moor, Evening
Watercolour Yorkshire Landscape Painting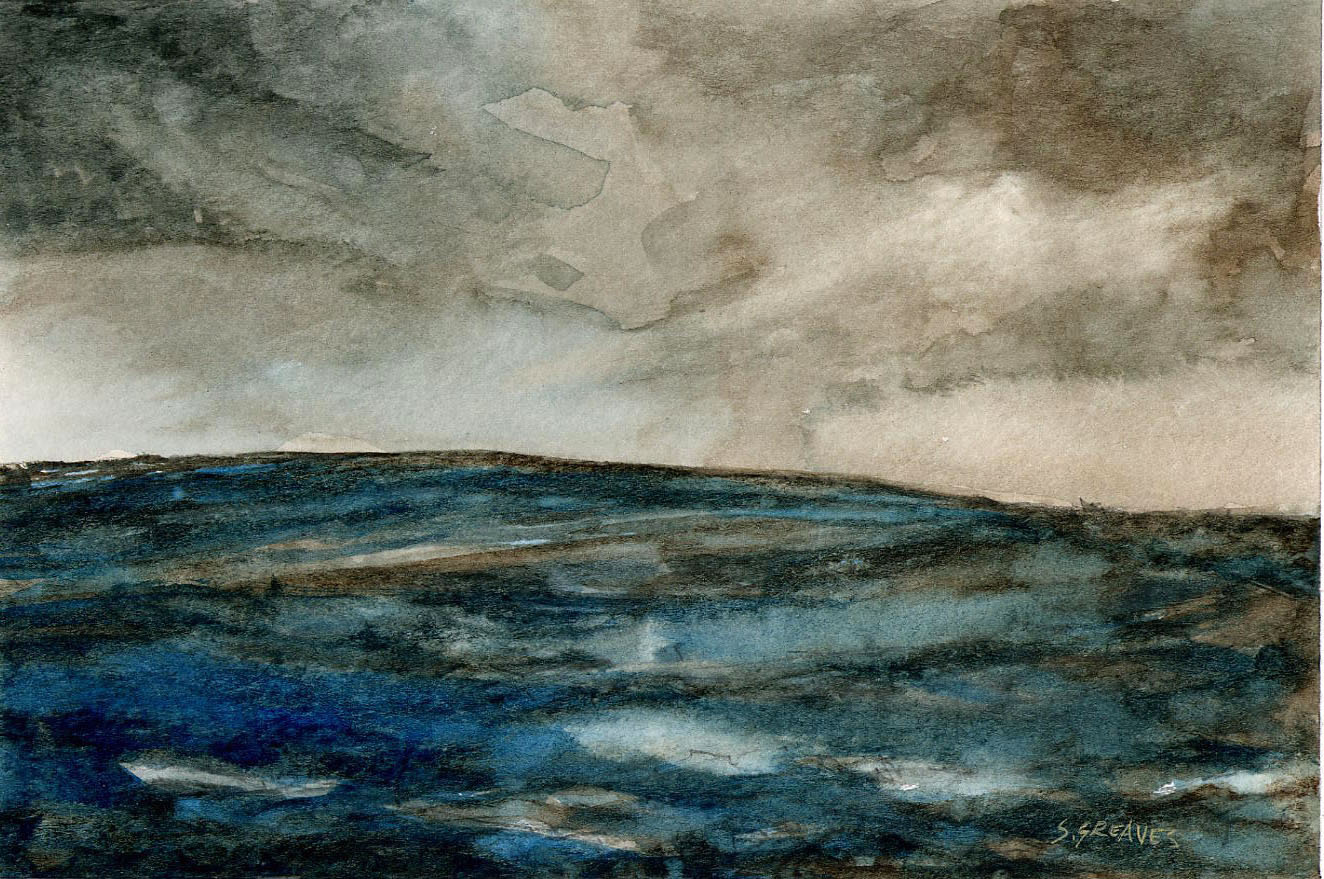 Watercolour on Paper 2000
6 x 4 ins
Frame: Heavy Black & Antique Gold
Mount: Slate Grey
Private Collection
A moody Watercolour Landscape Painting of Ryedale
Moor in North Yorkshire as the light fades. Behind the
viewer is Fylingdales early warning radar installation.
Watercolour Landscape Painting Technique:
This small Landscape Painting was done using only
two colours: Prussian Blue and Burnt Umber.
The Wet-into-Wet Watercolour Technique emphasises the
bleakness of the scene. I was aiming for a kind of old
Masters feel, something like that of a Rembrandt etching.
A Signed Greetings Card is available of this Painting click here