Pavilion Art Gallery
Yorkshire Sculpture Park
Acrylic Yorkshire Landscape Painting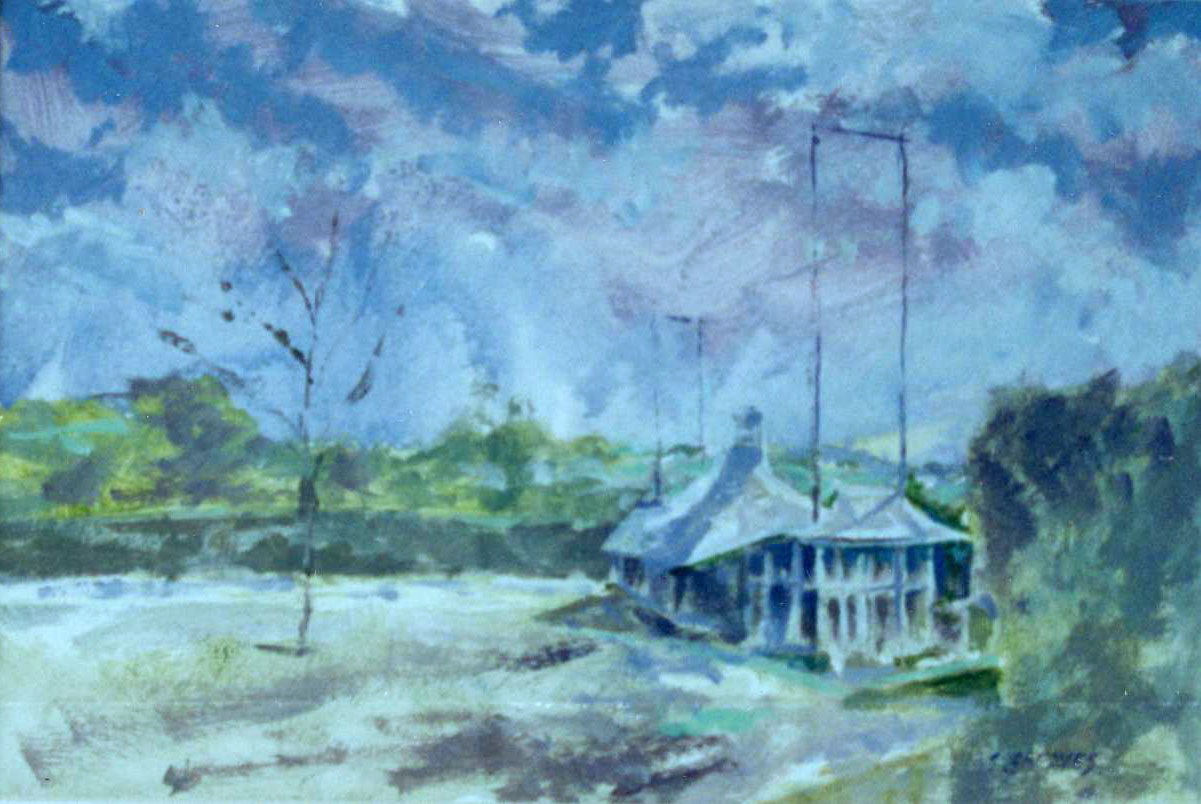 Acrylics on Board 1999
12 x 8 ins
Frame: unframed
Mount: unmounted
Original Landscape Painting For Sale
£300
A Landscape / Architecture Painting in Acrylics of the
Pavilion Art Gallery at Yorkshire Sculpture Park in
West Bretton, Wakefield, West Yorkshire.
From a distance the Pavilion Art Gallery looked like
a big top circus tent and used to house Art Exhibitions
before the opening of the new visitor centre at the Sculpture
Park. I think the Pavilion Art Gallery has since been
dismantled and removed.
Yorkshire Sculpture Park is home to Sculptures by
Famous Sculptors such as Henry Moore, Barbara
Hepworth and Anthony Gormley. It has constantly
changing exhibitions indoors and also outside
in the extensive parkland.
Acrylics Landscape Painting Technique:
The support for this Landscape Painting is a thick card
or greyboard given several coats of pure white Acrylic Gesso.
The Acrylic Paint is applied very loosely using a coarse Hog's
Hair Paint Brush in a kind of Impressionism Style.
Any detail is merely hinted at rather than accurately described.
White Paint was used in all but the darkest mixes of colour to
give a unifying pastel-like effect. The purple-blues of the sky are
reflected in the shadows of the Pavilion Art Gallery and in the
Landscape itself.
A Signed Greetings Card is available of this Painting click here