Doncaster Market
Ink & Watercolour Street Painting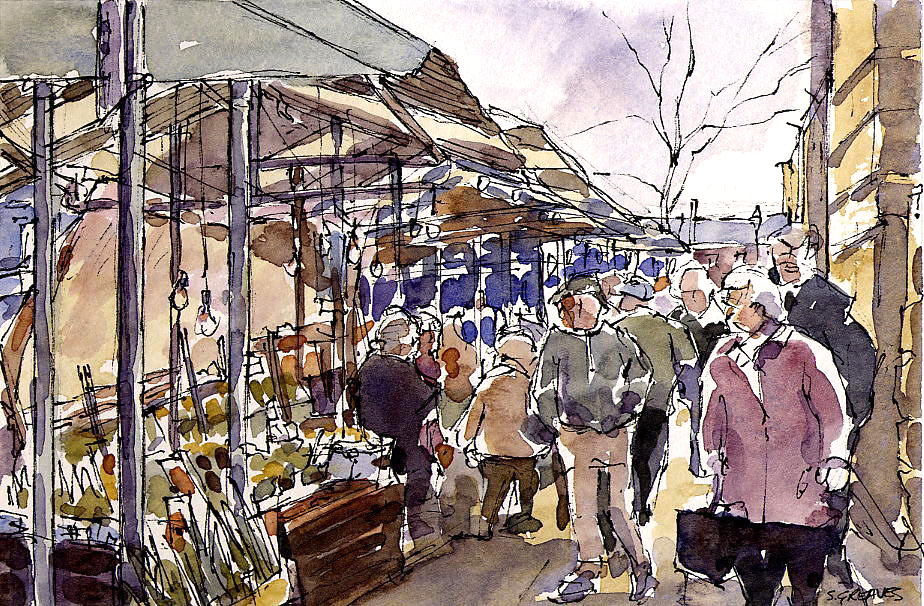 Ink & Watercolour 2001
6 x 4 ins
Frame: Oak
Mount: cream & white
SOLD
An ink and watercolour landscape painting of the
bustling outdoor market in Doncaster, South
Yorkshire.
A sketchy drawing was done with a black pigment
pen onto watercolour paper which was then painted
over with loose watercolour washes.
Although sunny, the shoppers' coats and the bare
tree in the background indicate it was quite a chilly
winter's day.
Note the white edges to the figures and market stall
items achieved by leaving the paper untouched by
paint to indicate back-lighting.
The painting is 6" x 4" and the oak frame is 12" x 10".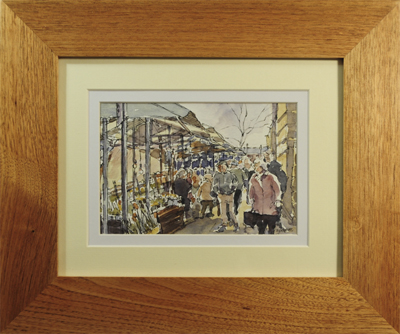 Other items will be added on a regular basis so do keep checking back!