www.SteveGreaves.com - Photorealism Paintings Site Map
Steve Greaves
Art Links / Resources
Artists / Art Materials / Galleries & Directories
Publishers & Book Clubs / Wildlife & Gardening
How to Link to: SteveGreaves.com
Please link to this website using the following information:
Title: Steve Greaves Photorealism Paintings
URL: http://www.stevegreaves.com
Description: Portraits, Landscapes, Wildlife, Sports and Toys
Paintings in Photorealism, Impressionism and Expressionism
styles using Watercolours, Oils and Acrylics.
If you would like to use an image with your link please use this one: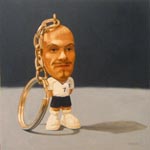 David Beckham Key Chain (Key Ring).
You Can Request a Link on this Page:
After you have added a link to your website please get in touch
if you would like me to add a link back to your site
(Relevant Art Related Sites only please!)
Due to the amount of link requests I will only link after yours is added first.
Thank you!
Photorealism Posters & Prints Links
Click on the Allposters banner above or use the Allposters search box below -
to find Posters and Prints by specific Artists and Art Movements.
Find Photorealism Painters such as:
Richard Estes, Charles Bell, Ronald Kleeman, Ralph Goings, Chuck Close,
Ben Schonzeit, John Baeder, Tom Blackwell and Audrey Flack.
Steve Greaves Bonsai Tree Print at AllPosters.com
Moffatt Vintage Fairy Prints.
Beautiful, affordable Antique Prints of
Cicely Mary Barker's Flower Fairy Art.

Wildlife with Pen and Brush.
A Wildlife Artist's Visual Diary Blog by one
of my old College friends at Dyfed College of Art.
Landscapes and Marine Paintings in Oils and
Watercolour. Lots of Painting Info & useful links.
Contemporary Conceptual Paintings and
Mixed Media Collages in Abstract Styles
based on direct observation and personal experience.
Educational Workshops.
Pinhole Photography, Art Installations,
Educational Workshops.
French Photorealist painter.
Highly detailed Paintings of Street Scenes,
Still Lives, Portraits and Landscapes.
Designer Jewellery.
Distinctive Handmade Sterling Silver
& Gold Jewellery Inspired by Nature.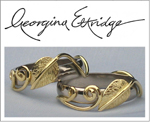 American Photorealist painter.
Specializing in urban subject and
Americana using Oils and Acrylics.
French Realist painter working in USA.
Highly detailed Paintings of Portraits, Nudes,
Still Lives and Landscapes. Various media.
Fine quality Limited Edition contemporary
Botanical Prints by Georita Harriott who works
for the Royal Botanic Gardens, Kew, London.
Here is a Lavender book illustrated by Georita:
American Photorealist Painter.
Highly detailed Photorealism Paintings
of Flowers, Still Lives and Portraits.
Watercolour Art Inspired by the fascinating beauty
of the West Country & scenes from picturesque Britain.
Featuring Fine Art Watercolour Paintings and
Oil Paintings mostly depicting the mysterious and
rugged moors of Dartmoor, and scenes of Devon
and Cornwall's coastline.

Portraits, and Drawings of Medieval Re-enactments
in Pencil. Penny also runs Foure Fryendes, who
specialise in authentic Medieval entertainment.

A groundbreaking Scottish Art Studio run as a
business by junior school students, employing their
own Artist in Residence.
German Photorealism Painter living in Canada.
Highly detailed Paintings of cars, streetcars,
street scenes and still lives.
Zelzko Srdic is a Serbian Photorealist / Hyperrealist Painter.
Marine-life, Wildlife, Landscapes, and Portraits with some
impressive Comic Book Art relating to the Alien Films
and Braveheart.
Modern Paintings England UK - Contemporary Paintings -
Acrylic Paintings - Abstract Paintings, Giclee Prints.
Sally Timms Art in UK offers Modern Paintings and Contemporary
Paintings for Sale. Abstract Paintings, Acrylic Paintings, Giclee Prints,
Watercolour Paintings, Art Drawings and Oil Paintings on Canvas.
At ArtDiscount we supply Art Supplies, Craft Materials,
Easels & Artist / Graphic Accessories.
Trusted by Artists Worldwide.
A vast range of high quality Paints, Brushes,
Papers and other Artists' Materials.
The UK's largest selection of Quality
Art Materials online.
Art Galleries, Shops, Directories
Art Gallery Oil Paintings For You
Oil Painting Reproduction on Canvas.100% Hand-made
World famous oil paintings reproduction. You can order
any painting from our online gallery and it will be hand
painted and delivered to you in less than two weeks.

Art Gallery Worldwide

Artwork by thousands of Artists in Abstract Art,
Landscape Art, Oil Painting and many other styles
and media. Website has service to Buy and Sell Art.
Art Shopper
The largest single listing of private Art Galleries
in the UK - listing 1800+ Galleries and growing.
Oil Paintings - Decorative Oil Paintings.
London Art Gallery - Art Specialist UK.
International Art Dealer John Bennett offers English Paintings,
European Oil Paintings, Portrait Paintings, Still Life, Animals,
Birds, Impressionist Paintings, Landscape Paintings, Marine,
Genre, Trompe L'oeile, Hunting & Shooting, Architectural
and Victorian Paintings.
Turner Bennett Modernism - Modern Oil Paintings UK:
British Paintings, American Paintings, European Paintings.
Modern Art and Contemporary Art supplier in UK offers Modern Oil Paintings
like British Paintings, American Paintings, European Paintings, Watercolour
Paintings, Expressionist Painting, Abstract Painting, Cubist Painting, etc.
Contemporary Oil Paintings and Art Collection in UK.

A good, clearly designed directory
with some great Art Links.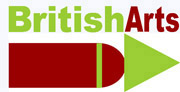 A comprehensive online resource
for Artists and Art Buyers.
Oil Paintings - British Paintings - European Paintings - Victorian Paintings.
The Canon Gallery in UK provides Oil Paintings and Contemporary Paintings
such as Modern British Paintings, European Paintings and Victorian Paintings.
Our Stock mainly includes Watercolours Paintings, Impressionist Paintings,
Marine Paintings, Still Life Paintings, Marine Paintings, Animal Paintings and
Bird Paintings.

Art Gallery with changing Art Exhibitions,
its own Art Collection, shop and cafe - in my
home town of Barnsley, South Yorkshire.
Massive internet directory features
Photorealist Artists and Paintings.
Galleryonthenet

Online Art Gallery of professional and emerging Artists.
Includes Photorealism Paintings by Steve Greaves.
American Photorealism Art Gallery run by Louis K. Meisel.
Photorealism Paintings by Famous Photorealist Painters.
Original Oil Paintings - Fine Art Oil Paintings - Art Gallery Paintings.
Stewart Gallery, an online Fine Art Gallery is specialized in providing
Original Oil Paintings, Fine Art Oil Paintings, Italian Paintings,
Collectors Paintings, Contemporary English Paintings.
Landscape Paintings, Still Life Paintings, etc by Oil Painting Artists.
Canvas Art Prints by Visual Escape
Visual Escape is an Online Art Gallery specialising in High Quality
Limited Edition Canvas Prints, we have a large variety of Floral Prints,
Abstract Canvas Art and Modern Wall Art.
Wholesale Art Mall offers 100% Hand-Painted Oil Paintings, Oil Painting
Reproductions on Canvas. We sell Abstract, Impressionist, Landscape,
Floral & Garden, etc. Oil Paintings, Custom Portraits from Photos.

Art Reproductions, Oil Paintings.
Hand Painted Art Reproductions of Famous Oil Paintings.
Publishers & Book Clubs Links

The Independent Book Club for Practising Artists.
I am a member of this book club and regularly buy
discounted books from them - They send out a quarterly
catalogue - Highly Recommended.
Publisher of creative writings.
Authors include: Genesis P-Orridge, Z'ev, Ira Cohen,
Gerard Malanga, Angus Maclise, Andrew McKenzie etc.
I have produced Graphic Design work for Temple Press.
Wildlife & Gardening Links
International Wildlife Consultancy Agency
Information about Falconry & Hawking etc.
Organic Herbicides,
Organic Personal Care Product,
Natural Organic Plant Food.
Organic Gardening Shop proudly offers a complete line of
all-organic gardening products such as herbicides, fertilizers,
insect and pest control, orange oil and biostimulants.
Our Solution Finder helps identify bugs and insects, weeds,
diseases and wildlife problems, with pictures, descriptions
and remedies.
Dearne Valley Scooter Club - (DVSC)
Dearne Valley Scooter Club
Wath-Upon-Dearne
Rotherham
South Yorkshire
---