Leslie Ash - Ink Drawing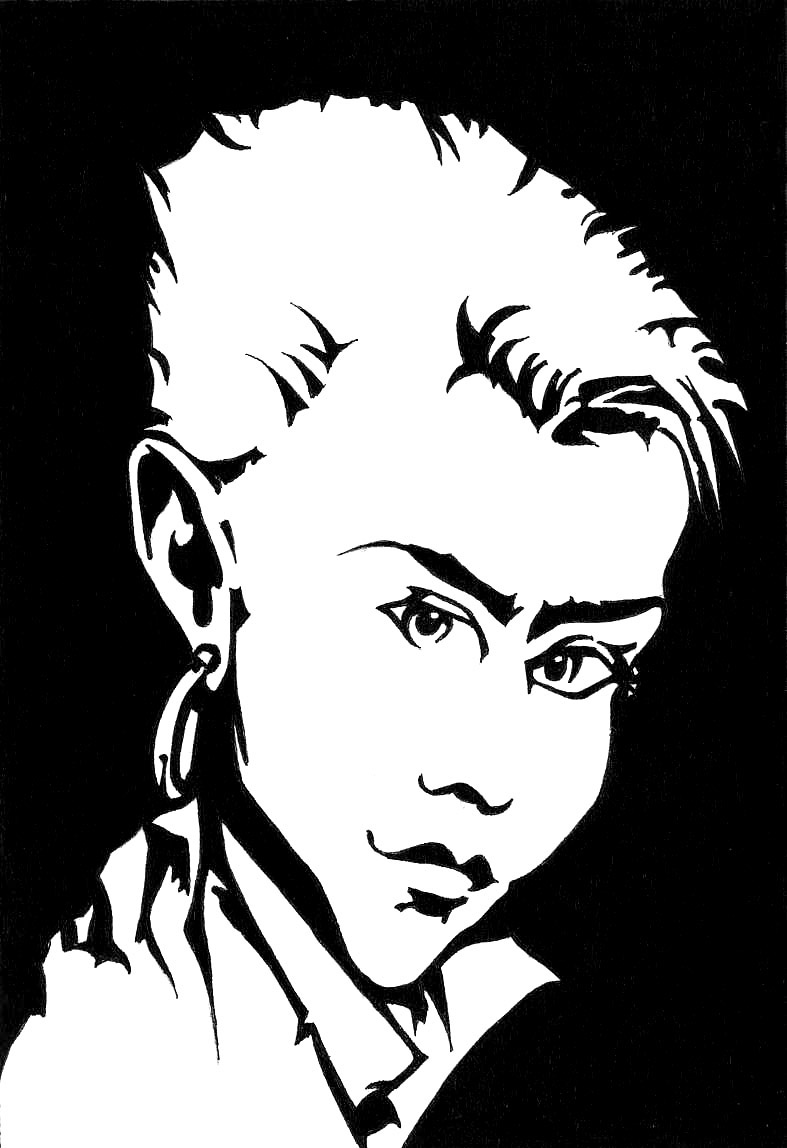 Ink on Paper 1990
2.75 x 4 ins
Frame: none
Mount: none
Original Artwork For Sale
£100
This small black and white Portrait Painting / Drawing in
Ink of a young looking Leslie Ash of the BBC hit television
comedy series Men Behaving Badly is based on a Photo
which appeared in the TV listings section of a British tabloid
newspaper. Leslie Ash starred alongside Martin Clunes
and Neil Morrisey in the comedy series.
Portrait Painting / Drawing Technique:
The Portrait Drawing of Leslie Ash is done in a kind of
2000AD Comic Strip style. First the outline of Leslie
Ash's face and facial details were carefully drawn with a very
fine Rotring Technical Drawing Pen then a sharply
pointed Sable Paint Brush was used to fill in the dark areas
with black Rotring Drawing Ink. The Paper used is a
light-weight Cartridge Drawing Paper.
A Signed Greetings Card of this Painting is available click here