Naheem Khan
Portrait Painting by Steve Greaves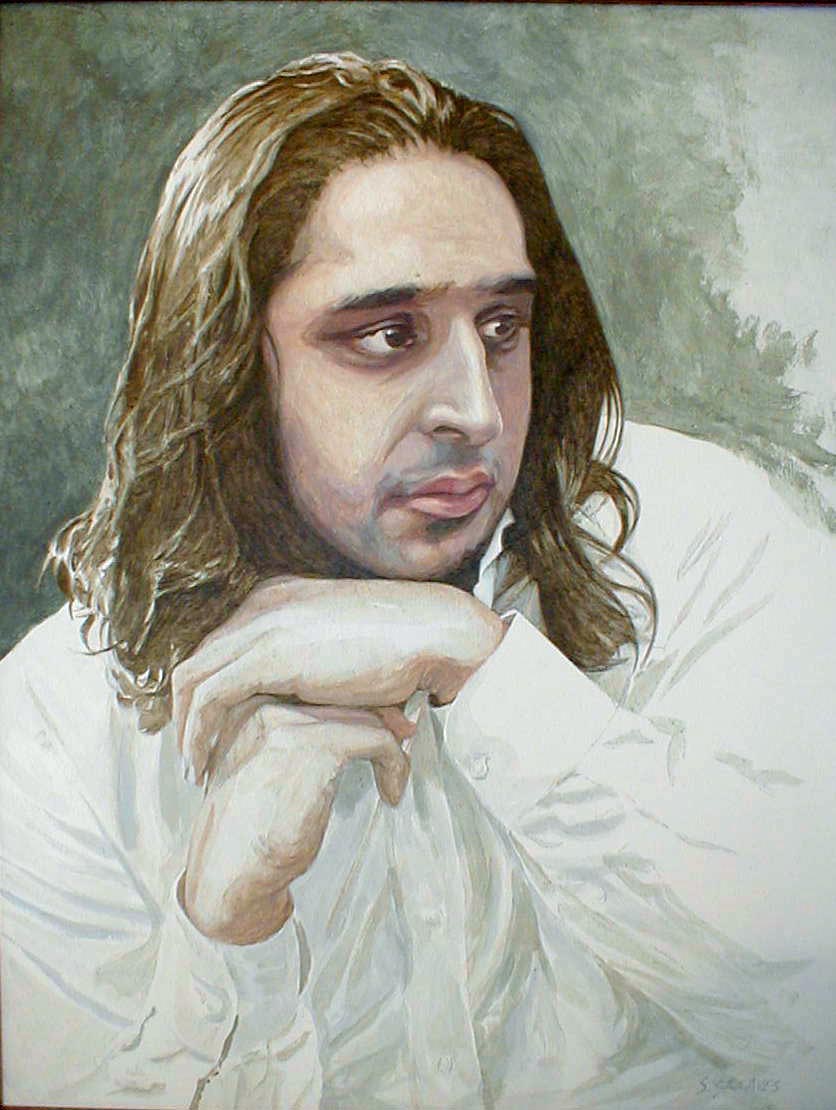 Naheem Khan Portrait Painting
Acrylic on Board 2003
14 x 18 ins
Frame: heavy antique dark gold
Mount: unmounted
Original Painting For Sale
£750
A Portrait Painting in Acrylics of work colleague
Naheem Khan, who worked at the same school
as myself as a race relations officer where about
13% of the pupils are of Asian origin. Naheem
has recently become a fully qualified teacher.
The Painting shows Naheem before a drastic haircut
and without his usual adornments of Gucci products.
Portrait Painting Technique:
The Acrylic Paint is applied quite thinly and built up in
semi-transparent glazes almost like a Watercolour
Painting. I used Winsor & Newton Sceptre Gold Paint
Brushes which have just the right amount of firmness
and flexibility for this type of Painting Technique.
Occasionally I do bodybuilding weight training with
Naheem's dentist brother Saffie at Temple Gym in
Wombwell, the next village to where I live.
A Signed Greetings Card is available of this Painting click here