Marilyn Monroe Portrait Ink Drawing
By Steve Greaves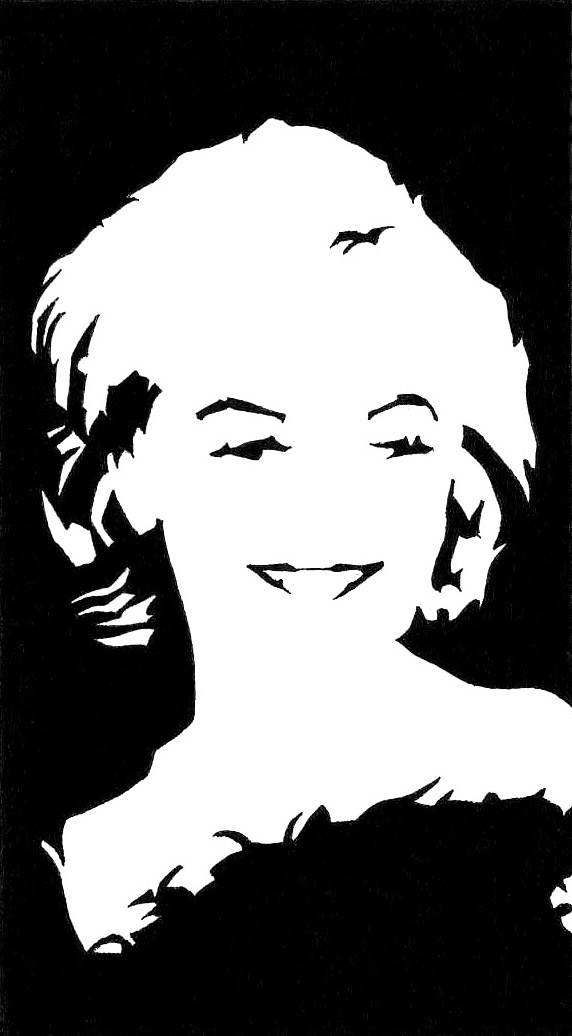 Ink Portrait Drawing on Paper 1990
2 x 3.5 ins
Original Ink Portrait Drawing For Sale
£100
An Ink Portrait Drawing / Painting of Marilyn Monroe
the Famous American Hollywood Film Actress based
on a Photograph taken from a British tabloid newspaper.
The Portrait is simplified to a stark black and white image
with a logo-like quality reminiscent of a paper-cut Silhouette.
The Marilyn Monroe Drawing is done on Cartridge Paper
and the solid black ink used is Rotring Ink. The outline was
drawn with a very fine draughtsman's Rotring Pen and then
the shapes were blocked in with ink using a sharply pointed
sable brush.
Marilyn Monroe is famous for starring in Films such as
Some Like It Hot, Gentlemen Prefer Blondes and
The Seven Year Itch.
A Signed Greetings Card is available of this drawing click here