www.SteveGreaves.com - Photorealism Paintings Site Map
Giant African Land Snails Courtship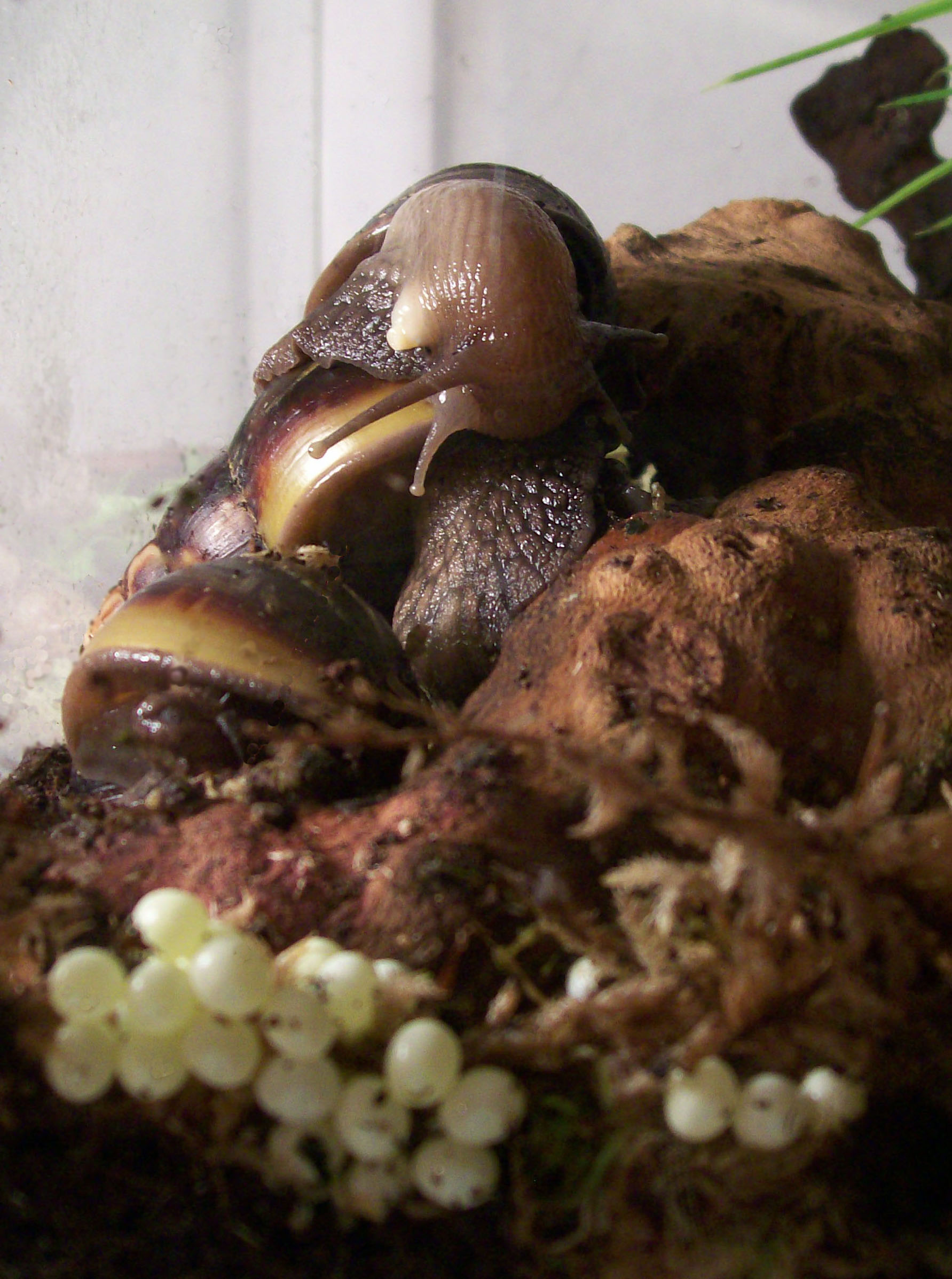 Giant African Land Snails pre-mating courtship.
You can see the white male reproductive organ on the snail's neck starting to extend.
At the bottom of the photo is a freshly laid clutch of snail eggs which are about 5mm long.
Snails can lay hundreds of eggs in delayed batches after mating.
One of my pre-mated Giant African Land Snails laid eggs several weeks after I acquired it!
Photo by Steve Greaves
Snails - Recommended Books & Toys
Buying your snaily things through these secure Amazon links helps me to keep adding to this site - Thank You!
back to Giant African Land Snails
www.SteveGreaves.com - Photorealism Paintings Site Map