www.SteveGreaves.com - Photorealism Paintings Site Map
Giant African Land Snail With 5p Coin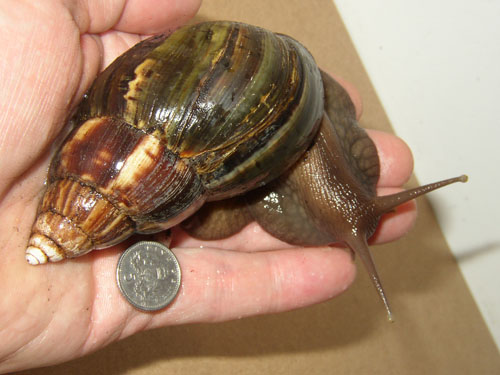 Arnie the Giant African Land Snail (Achatina fulica).
This is an adult pet Giant African Land Snail (still growing) with a 102mm (4ins) shell.
The coin to show scale is a British 5p which is 18mm in diameter.
Photo by Steve Greaves.
Snails - Recommended Books & Toys
Buying your snail things through these secure Amazon links helps me to keep adding to this site - Thank You!
back to - Giant African Land Snails