Fishing in Tinsley Canal, Sheffield
Watercolour Landscape Sporting Painting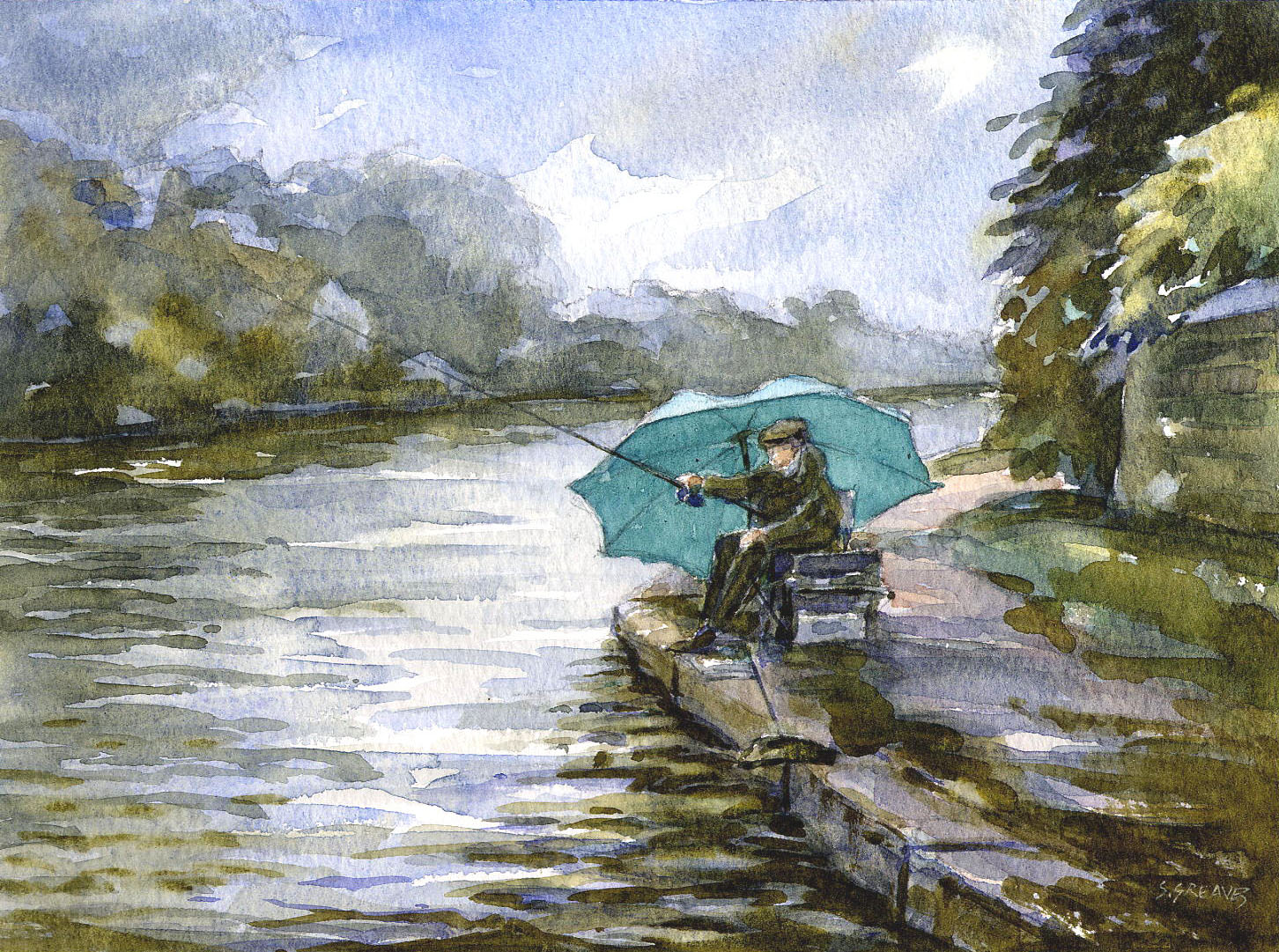 Watercolour on Paper 2001
8 x 6 ins
Frame: unframed
Mount: unmounted
Original Painting For Sale
£250
This Watercolour Landscape Painting depicts a scene not
far from the school at which I work. We sometimes take
Art students to Tinsley Canal to Draw and Paint Water
Studies and to take Photographs.
The fisherman was Fishing for Carp which grow quite large
and are a very common fish in the area. He was using hemp
seed and bread for bait.
I had the French Impressionist Claude Monet in mind when
Painting this Watercolour and would like to paint a larger version
in oils one day.
This calm scene on the outskirts of the City of Sheffield belies
the fact that a busy motorway and major centre of industry are
just behind the viewer.
A Signed Greetings Card is available of this Painting click here