www.SteveGreaves.com - Photorealism Paintings Site Map
Giant African Land Snail Bathing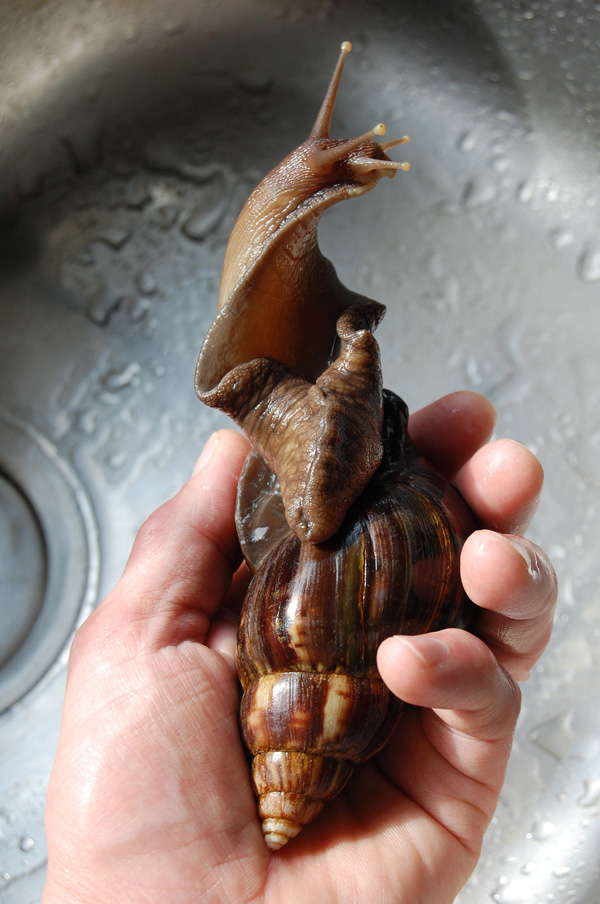 Giant African Land Snail "Arnie" - having a bath.
He is being gently bathed under luke warm running water in the kitchen sink.
This is an adult pet Giant African Land Snail (still growing) with a 102mm (4ins) shell.
Arnie is an East African Giant Land Snail - Achatina fulica
Photo by Steve Greaves.
Snails - Recommended Books & Toys
Buying your snaily things through these secure Amazon links helps me to keep adding to this site - Thank You!
Back to Giant African Land Snails