Barnburgh Evening
Watercolour Yorkshire Landscape Painting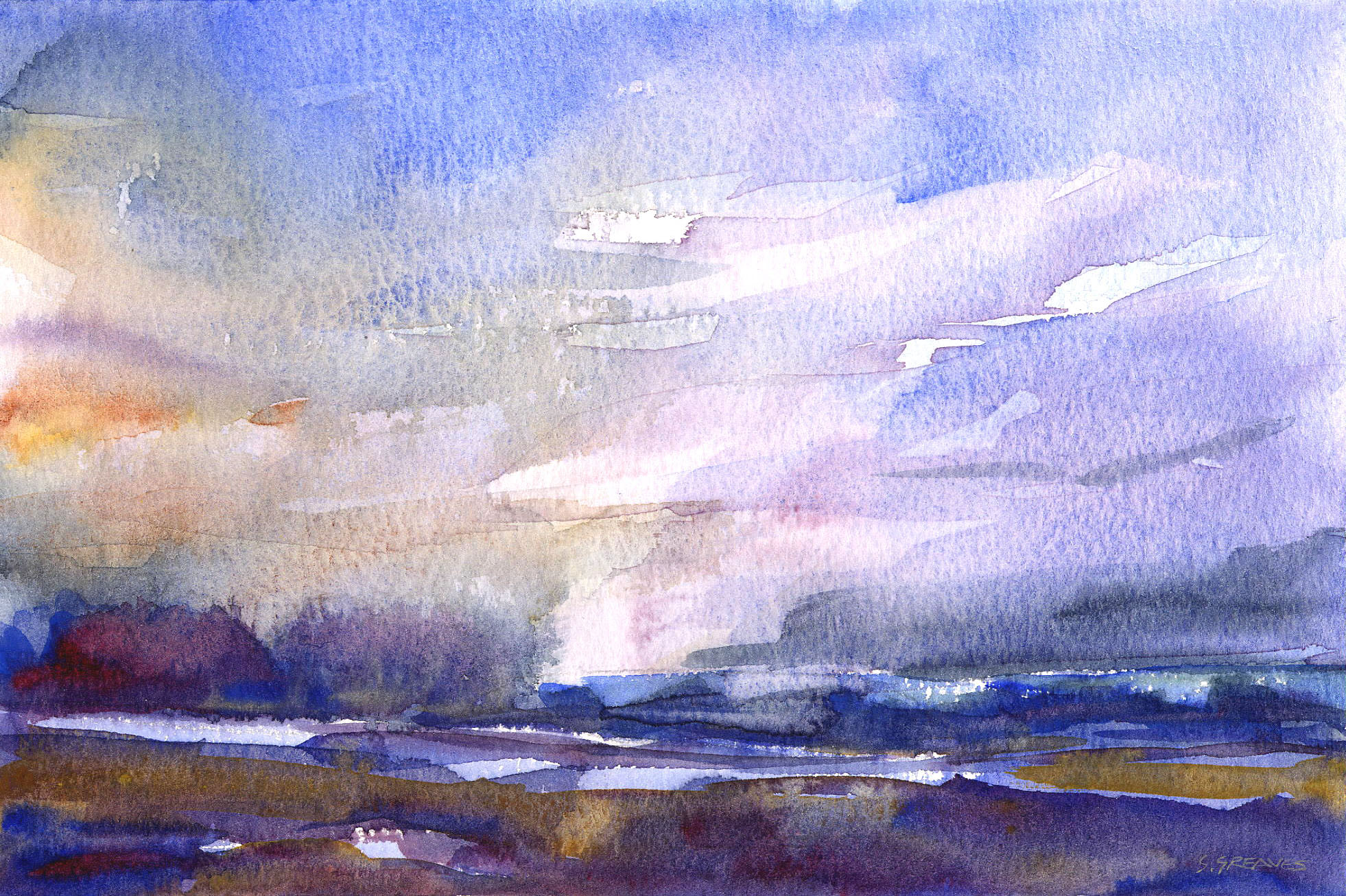 Watercolour on Paper 2001
10 x 7 ins
Frame: unframed
Mount: unmounted
Original Painting For Sale
£250
A Watercolour Landscape Painting depicting evening at
Barnburgh, a South Yorkshire village. The Photo which
was used as reference for this Watercolour Painting
was taken on the way home from an Art Exhibition.
A certain amount of artistic license was used as the
Photo was very high contrast with dark silhouettes.
Watercolour Landscape Painting Technique:
The Watercolour Paint is applied Wet-Into-Wet so all
the colours blend and merge. In the close-up view
you can see how the pigment granules have settled
into the texture of the Watercolour paper.
This is a Semi-Abstract style Landscape Painting with
no recognisable detail, just possible hints of trees and
maybe a building or two if you use your imagination.
A Signed Greetings Card is available of this Painting click here