Amy Davenport

Photorealism Painting

By Steve Greaves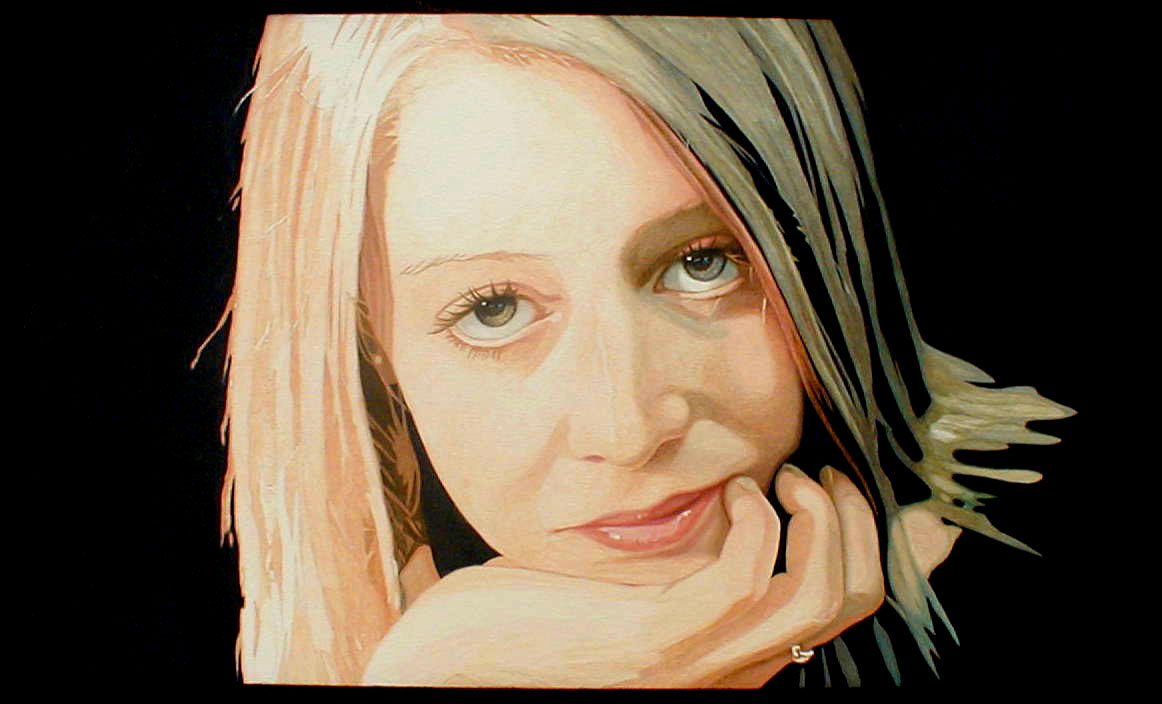 Acrylic on Gesso Primed MDF Board 2003
24 x 14 ins
Frame: 2 x 2 ins rough-sawn timber painted black
Mount: unmounted
Original Painting For Sale
£1,000
This Photorealism Portrait Painting is of Amy
Davenport, an A-level Art student who I photographed
a couple of times for a modelling competition (which
she won).
I used one of the Photos to produce this Portrait
Painting which is done using a kind of simplified
Photorealism Painting Technique.
The dark areas of the Portrait and the background
were painted in first and in the early stages the Picture
looked like the dvd box cover for the Stanley Kubrik
film Clockwork Orange.
Amy's face and hair were built up in subtle transparent
layers of thin Acrylic Paint in a kind of Watercolour Style
with the white Gesso Ground reflecting through the Paint
giving a vibrant glow to the Portrait.
The Portrait Painting was commended by the judges at
the South Yorkshire Open Art Exhibition 2003.
Photorealism Painting Technique:
See how this painting was done:
Photorealism Painting Techniques
A Signed Greetings Card of this Painting is available click here